Zombie Icebox Cake
This year's Halloween celebrations might not look like those in the past but you can still whip up a sweet treat and enjoy it with the family. This Zombie Icebox Cake is the perfect Halloween-inspired dessert that your little ones will gobble right up!
Made with farm-fresh Hiland Dairy milk and just the right amount of
cream cheese, this refrigerated dairy delight is a perfect way to end a homemade meal.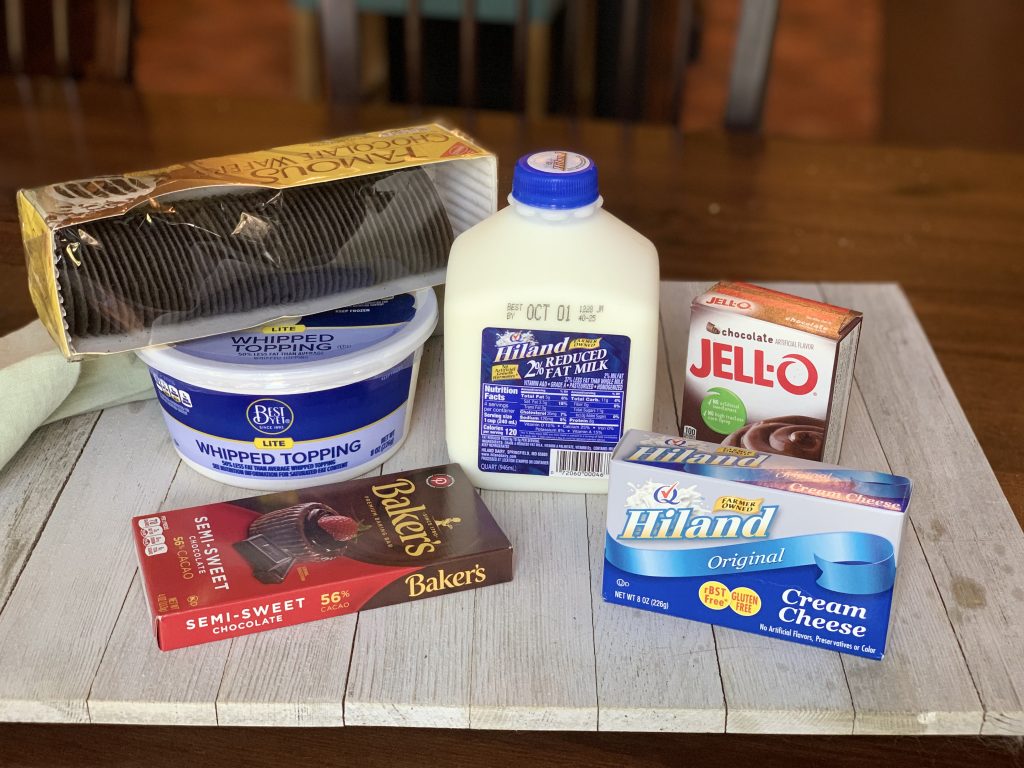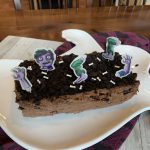 Print Recipe
Chocolate "Zombie" Icebox Cake
1 ½

cups

Hiland Dairy Milk

4

ounces

Hiland Dairy Cream Cheese

1

package

3.9 oz. chocolate flavored instant pudding

1

package

4 oz. semi-sweet baker's chocolate

1

cup

whipped topping

thawed

1

package

9 oz. chocolate wafer cookies
Place the cream cheese in a large bowl and allow it to reach room temperature.

In the meantime, melt the chocolate according to the package directions. Remove from heat source and let cool.

Gradually add the milk to the softened cream cheese and beat after each small amount until blended.

Add the dry pudding mix and cooled melted chocolate. Slowly beat until blended, approximately 1 minute.

Fold in whipped topping to keep the mixture light and fluffy.

Line a 9×5-inch loaf pan with parchment or wax paper. Create "handles" for easy removal by extending the paper over the sides.

Layer your cake by arranging ¼ of the cookies on the bottom of the pan.

Cover the cookies with 1/3 of the pudding mixture. Repeat layers twice.

Top with remaining cookies (or cookie crumbleand add your Halloween decorations.

Refrigerate for at least 5 hours.

Using your paper handles, slowly remove the cake from the loaf pan before serving individual slices.
Diva's Tip – I wanted to add Halloween decor to the top of my icebox cake but you can serve it plain. The taste is incredible – donned with spooky decorations or not!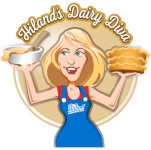 ~ The Dairy Diva