Strawberry Shortcake Cookie Cups
This post was contributed by Lolo's Desserts.
Welcome to week #2 of the Hiland Baking Challenge! This week's challenge is Strawberry Shortcake Cookie Cups! I hope these weekly challenges inspire you to do some baking and try recipes that you may not have tried before. My goal is always great taste, fun and ease. Baking in my family holds the greatest memories and I hope you get the chance to create your own during this strange time.
This week is a recipe that I love! These are always a huge hit and a favorite combo of mine: sugar cookie and cream cheese frosting! The best of both worlds in a fun little bite-size cup.
Grab all the ingredients and your baking pals to make these easy and fun Strawberry Shortcake Cookie Cups. Next snap a photo, post it and tag it with #HilandBakingChallenge for your chance to win a swag bag of Hiland Dairy goodies. One winner each week!
See full contest rules here.
Below is the recipe plus a .pdf that you can print out to keep handy in the kitchen while you bake.
Head over to www.hilanddairy.com for products and coupons to stock up your fridge. Be sure to tag #HilandBakingChallenge for a chance to win the prize package of Hiland coupons and goodies each week and to be featured on the Lolo's page as well!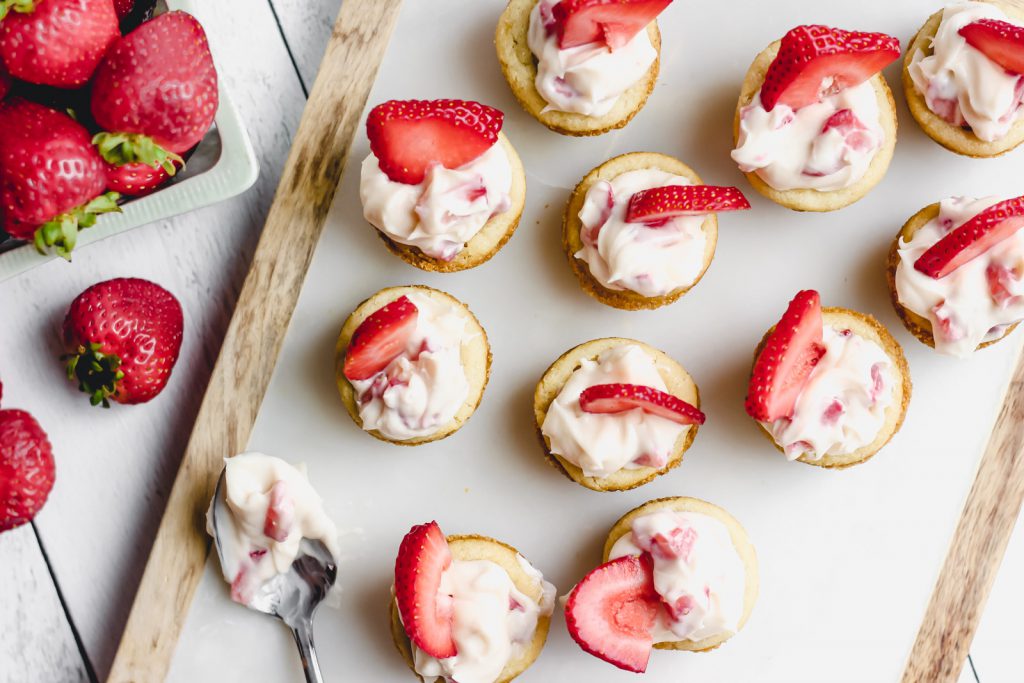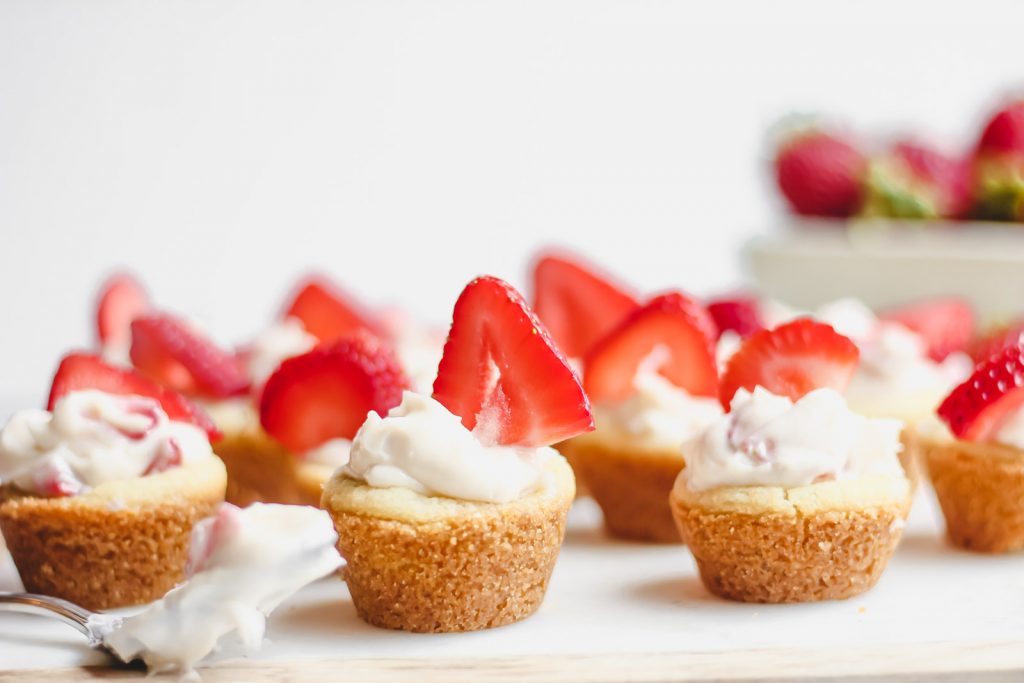 Click here for a Printable PDF of the recipe.

STRAWBERRY SHORTCAKE COOKIE CUPS
Ingredients:
1 package (16.5 oz.) refrigerated sugar cookie dough
1 package (8 oz.) Hiland Dairy Cream Cheese, softened
1 cup powdered sugar
1 teaspoon pure vanilla extract
1 cup fresh strawberries, chopped
Instructions:
Preheat oven to 350 degrees. Using a mini muffin pan, spray with nonstick spray.
Take sections of the sugar cookie dough and using your hands, roll into balls about 1 inch. Place into muffin tin cups. Bake for about 8-10 minutes until just starting to get golden brown on the edges.
Remove from oven and using the end of a wooden spoon handle, gently press into the sugar cookie balls to shape the cups. Once done, let them cool in the pan. Once cooled, slide a knife around the outside, remove and move to a cooling rack.
For the Filling: In a mixer, add the cream cheese powdered sugar and vanilla. Beat on med-high for about 3 minutes until smooth. Add the chopped strawberries and fold in with a spatula or wooden spoon carefully.
Spoon filling into the sugar cookie cups, garnish with strawberry slices. These will need to be refrigerated but remove from the fridge 5-10 minutes before serving. They taste best when slightly room temp.