Back to School Succulent Containers
It's the beginning of a new school year so start if off right with this adorable gift of appreciation your teacher will love and admire all year long. These succulent plant containers are quick and easy to make and will brighten up your teacher's day. It's the thought that counts!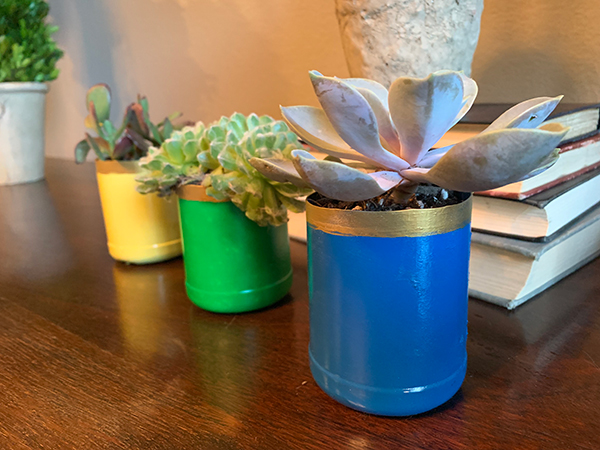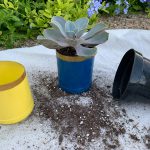 Print Recipe
Back to School Succulents
Wash the milk containers with warm, soapy water and let dry completely. Remove the labels.

Cut the tops off leaving the bottom 1/3 of the container.

In a well ventilated area, spray paint each container a different color. Let dry completely.

Paint a gold stripe along the top of each container. Let dry completely.

Add a succulent plant to each container using potting soil if necessary.

Diva's Tip: Be sure not to over water your succulent plants. They don't get very thirsty.