Salted Caramel Apple Pie
This post was contributed by House of Kubes.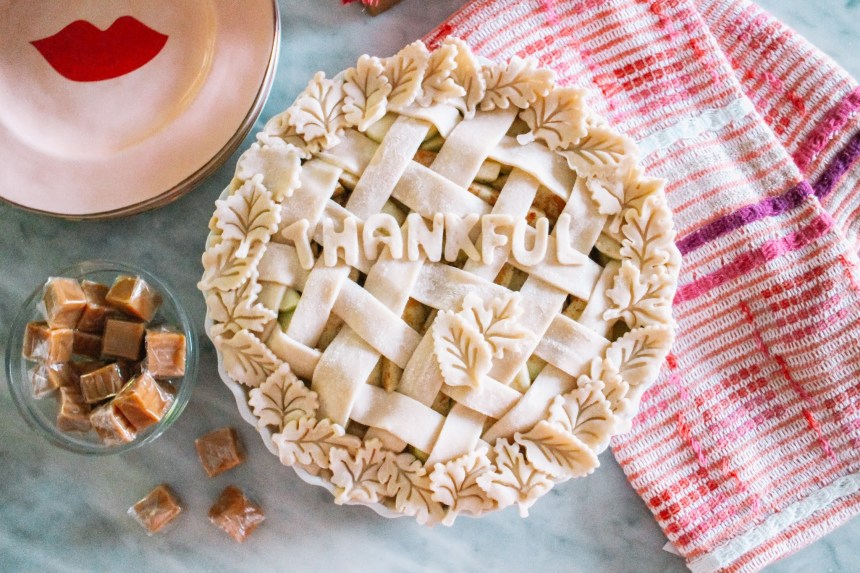 The holiday season is upon us! While celebrations of tidings and good cheer may look a little different this year, there are still so many ways we can make the holidays special at home. For my family, so much of our time together is spent in the kitchen during the holidays. But, since several of us can't be together this year, I plan to keep the magic of the season alive with special family recipes and a lot of FaceTimes conversations. This salted caramel apple pie recipe is a Kubes family classic and I'm so excited to share it with you here.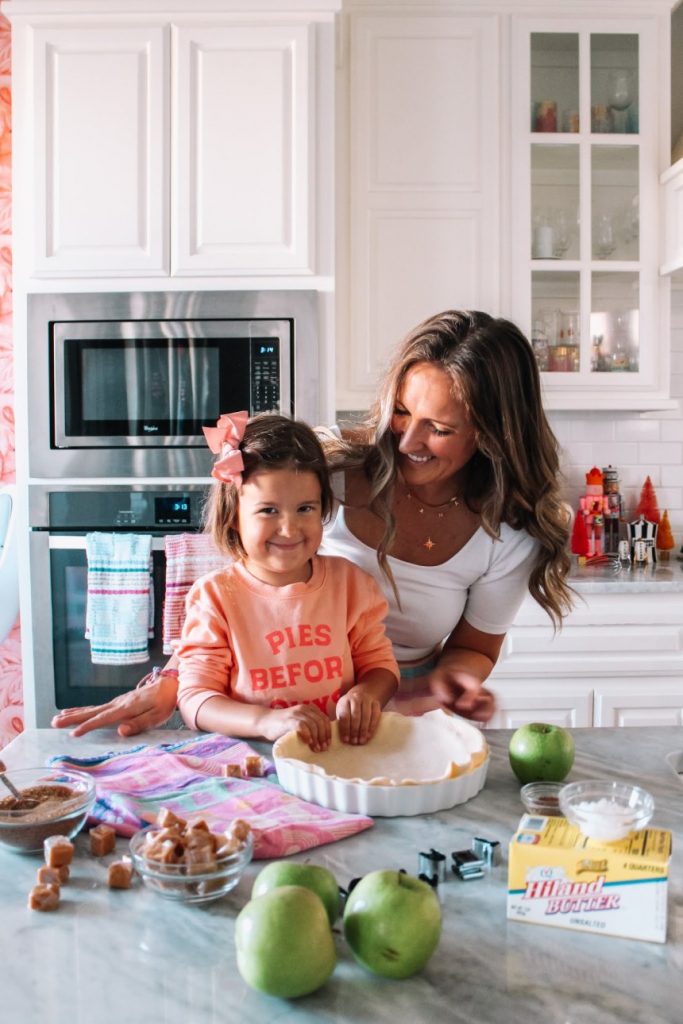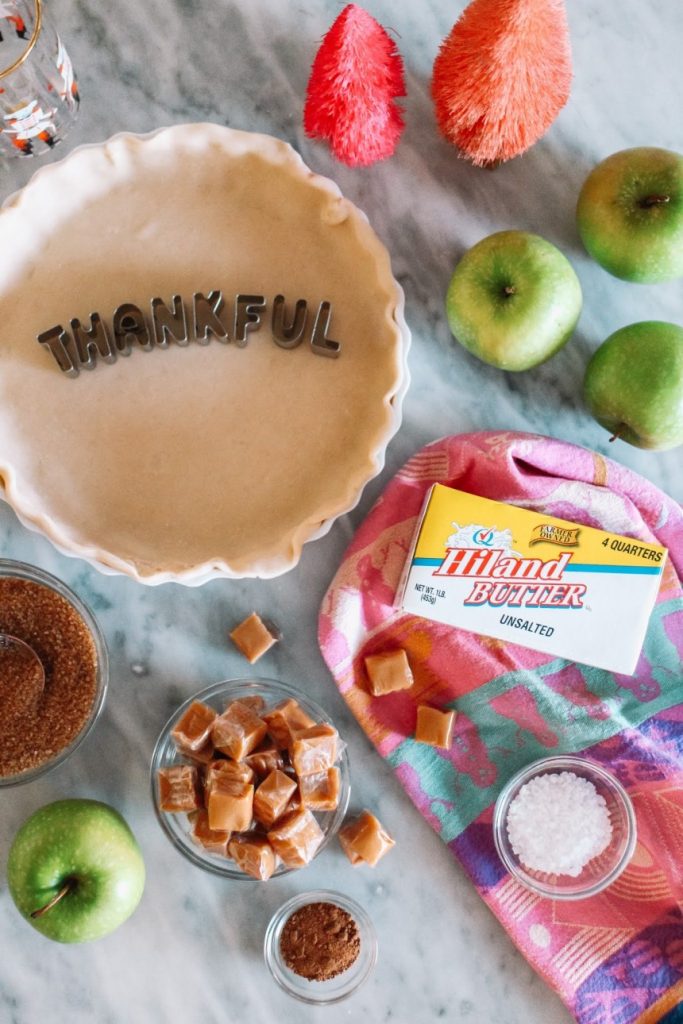 I've mentioned this before in my recipe posts on here, but it bears repeating: Hiland Dairy is always my secret weapon when baking. It's something that has been passed down through generations – starting with my grandma, then my mama, and now me! Perhaps I'm a little biased, but I think it makes everything taste that much better – and it has great added nutrients too.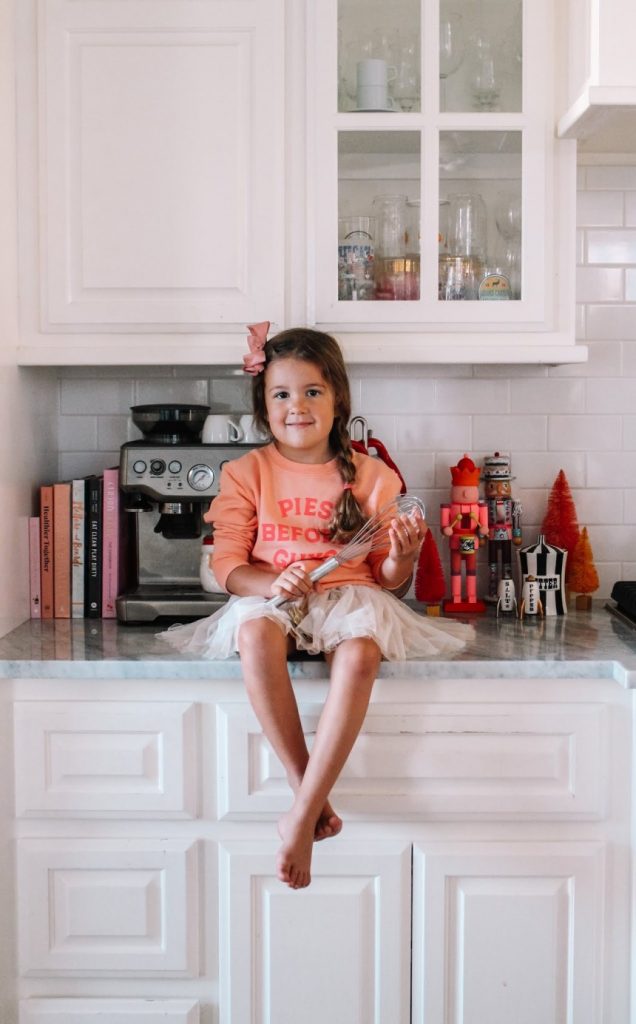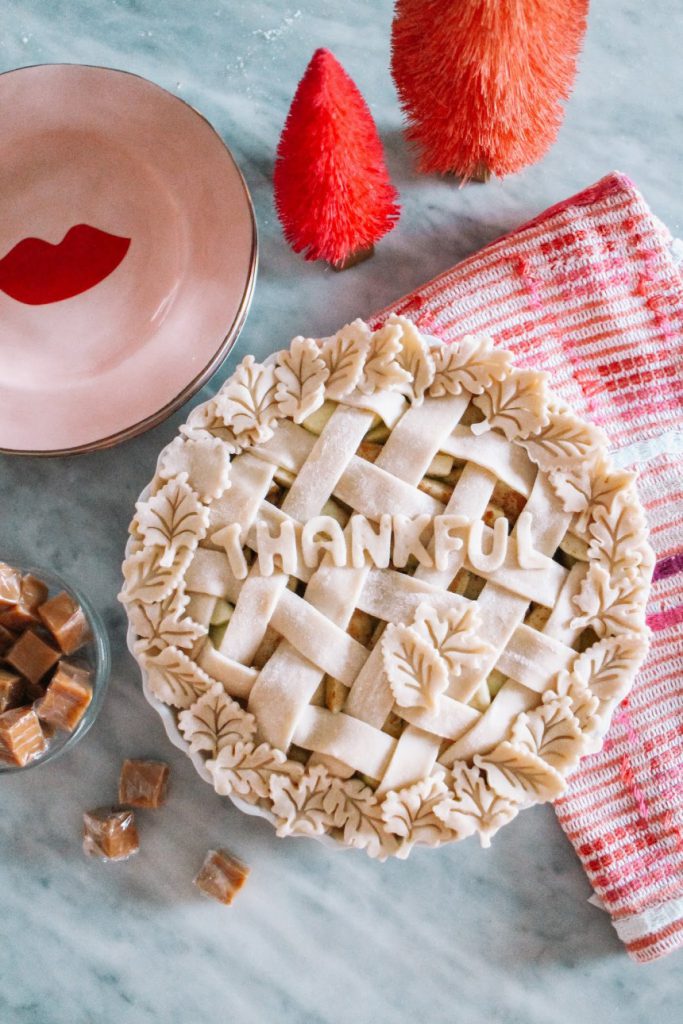 Salted caramel is like gold in our family. All of the boys – young and old – just drool over it. So I'm sure you can imagine how crazy they go over a pie with homemade caramel sauce, fresh apples, and a buttery, flaky crust. Plus, the sweet granny smith apples contrast beautifully with the salty caramel and create a dreamy gooey mixture. It's always a mainstay during Thanksgiving and Christmas celebrations, and there are never ever any leftovers.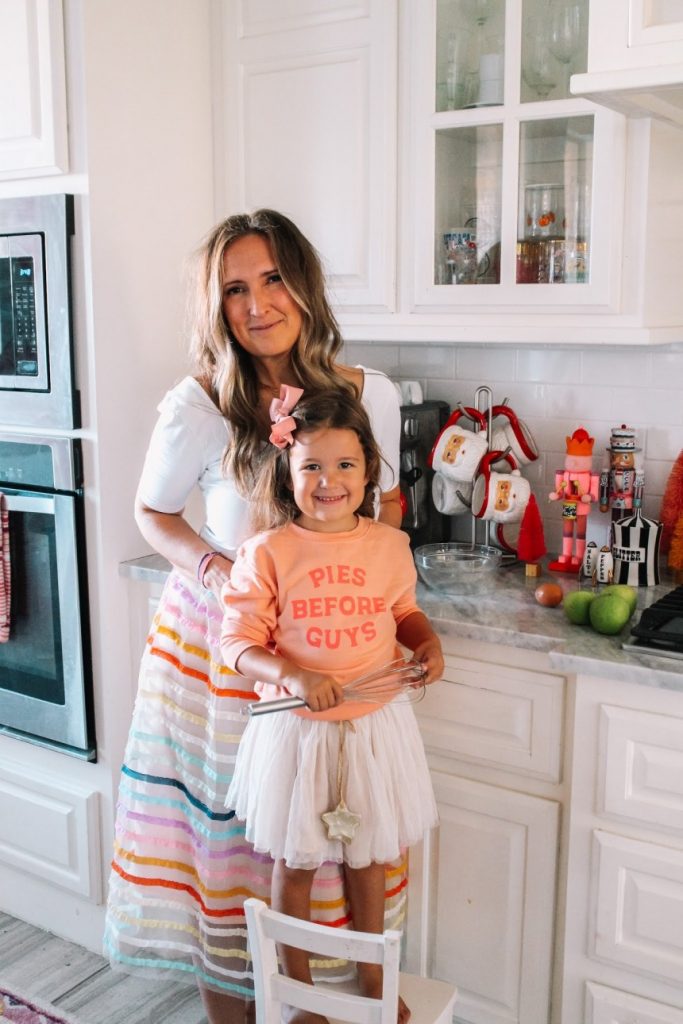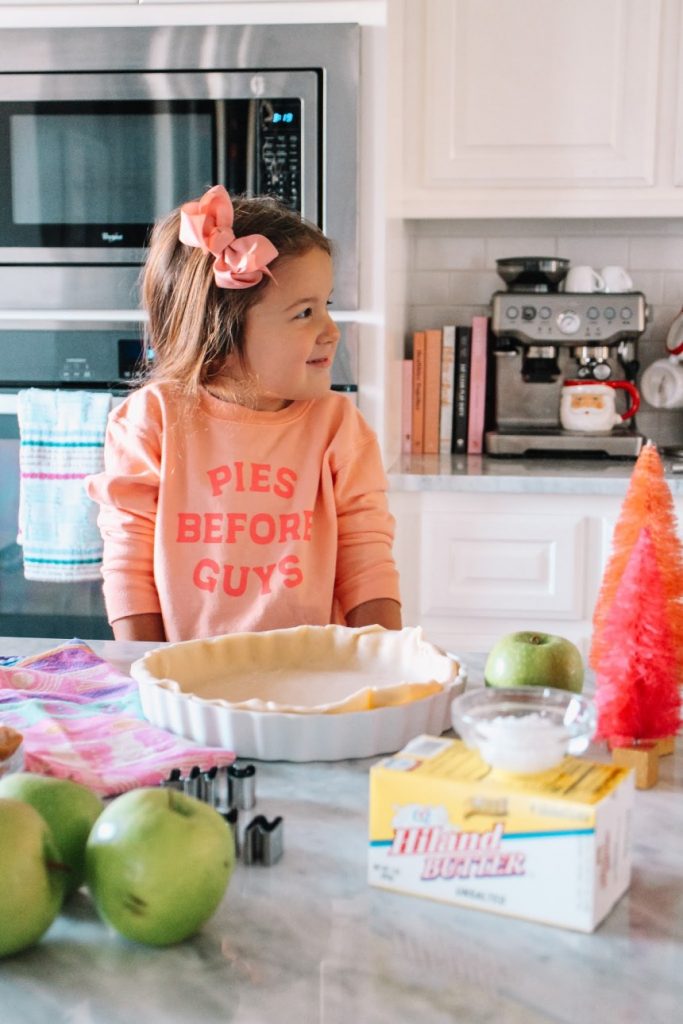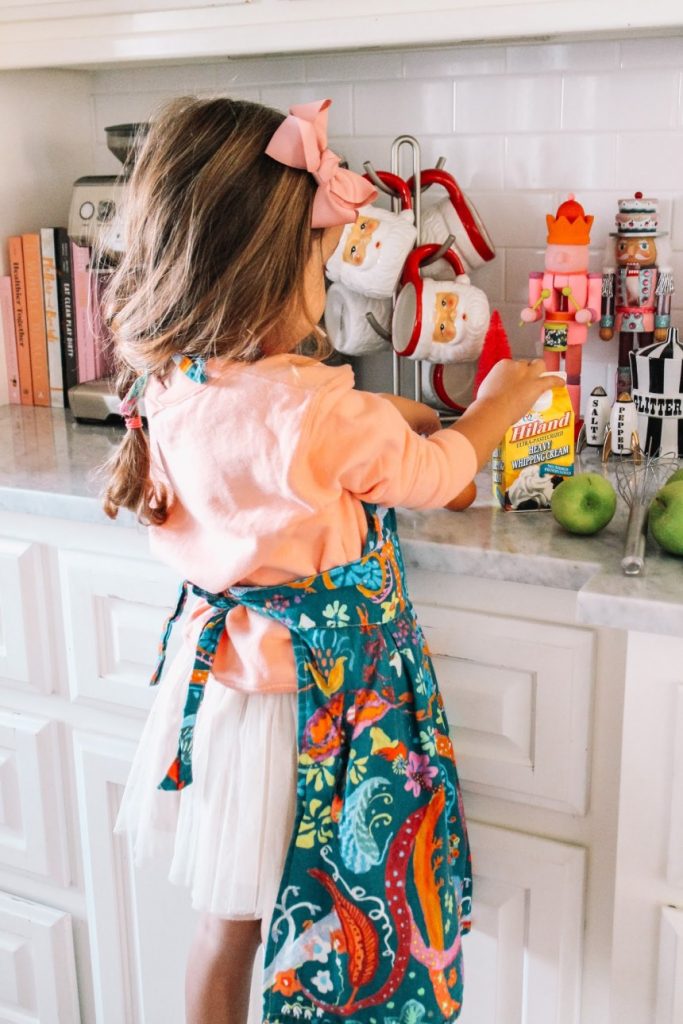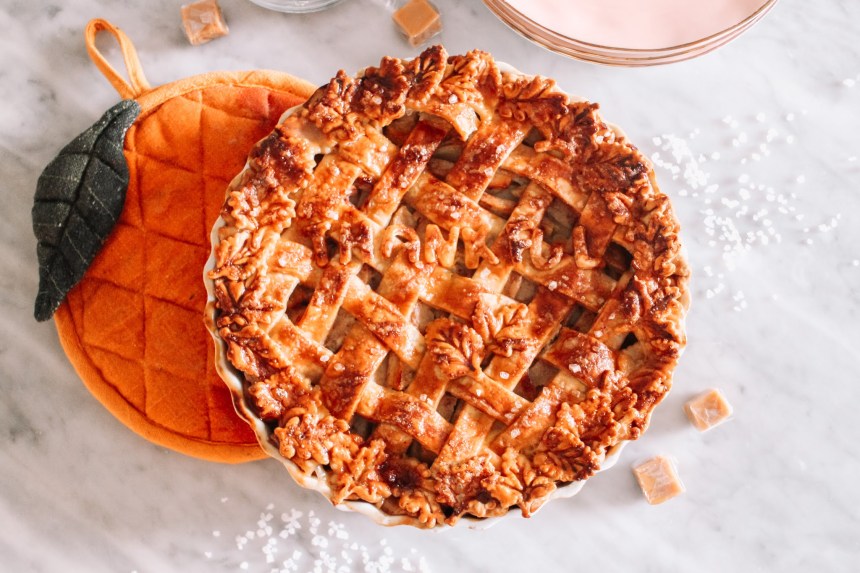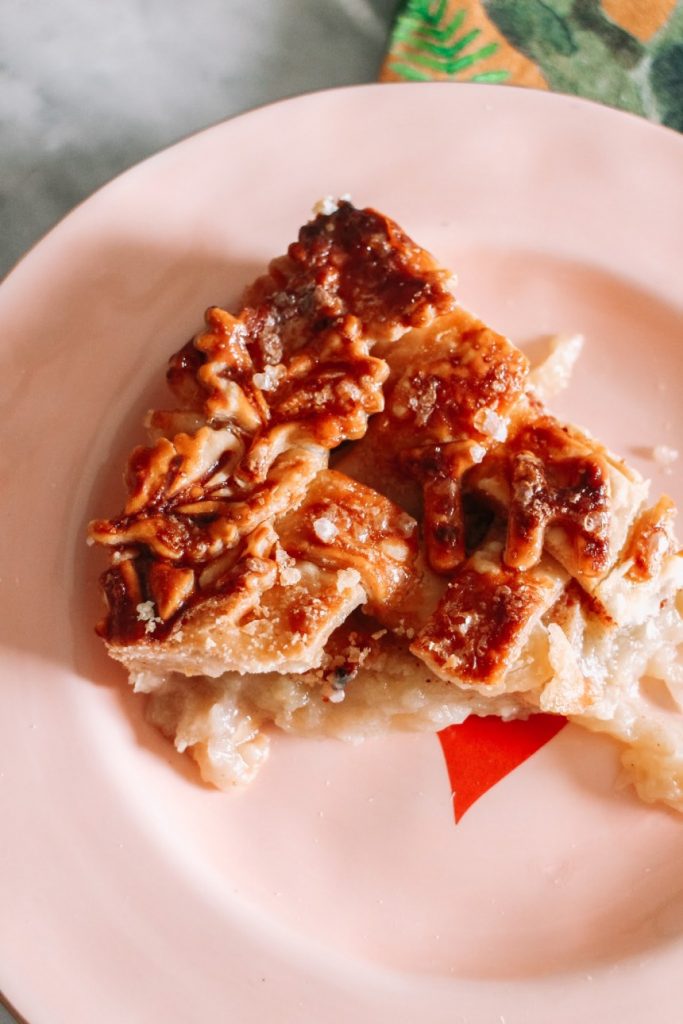 While this has certainly been a year unlike any other, I've found so much comfort in the kitchen with my kids. It's here that we can truly slow down and make memories together that will last a lifetime. Plus, how cool is it that recipes can transcend generations? Whether we're baking my grandma's peach cobbler on a hot summer night, or my great grandma's salted caramel apple pie on Thanksgiving Day, I always feel their presence right there with me.
Keep this delicious recipe below in your back pocket for a crisp afternoon this holiday season. It's worth it!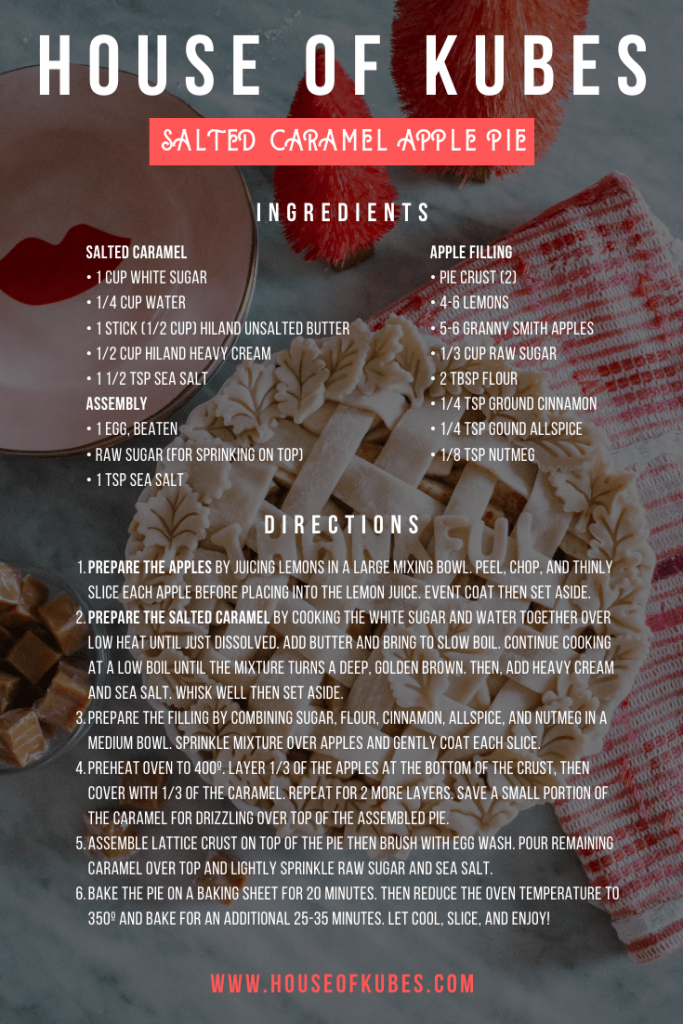 Before you go…

Visit hilanddairy.com/holidays to enter for a chance to win a year's worth of Hiland Dairy products and a baking kit, recipes, and savings for your holiday meals! It's perfect for anyone who is also keeping themselves and their family busy in the kitchen this year.

Happy baking and happy holidays to you and yours!
Xo – Jen