Light Up Thanksgiving!
Shed some light on your turkey day festivities this year. This adorable DIY string light will add a beautiful ambiance to your Thanksgiving decor and will become a highlight of your celebration.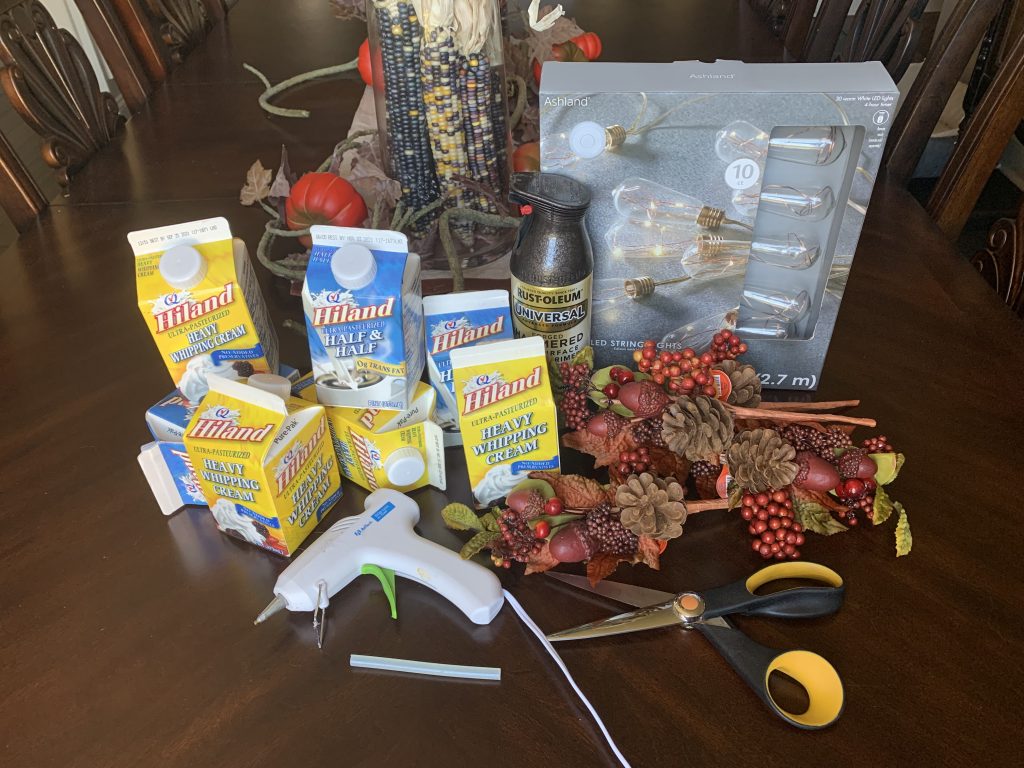 10 String lights (battery operated)

10 Half-Pint Hiland Dairy Heavy Whipping Cream or Half and Half Cartons

Pair of scissors

Spray paint – Copper Hammered

Faux Autumn Leaves (Orange, red, yellow, gold)

Hot Glue Gun

Ruler
Measure 4 inches from the top of each carton on all sides, and cut off the bottom.

Open up the spout of each carton.

When dry, insert a string light inside each container.

Glue the spout shut with a glue gun.

Create a fall foliage piece by gathering the ends and gluing twine around the bottom.

Glue each foliage piece to the front of each carton.

String on a hearth or a window frame or place in the center of your festive table. Happy Thanksgiving!