Light Up Mother's Day
Every mom is special just like this adorable DIY votive candle holder. So gather the kids and create one of these affordable Mother's Day crafts that will definitely light up her day.
Supplies:
16 oz. Hiland Dairy Milk Carton
6 oz. Hiland Dairy Yogurt Cup
Green acrylic paints, different shades
Faux flowers
Paintbrushes
Glue Gun
Scissors
White spray paint
Yellow spray paint
Battery-operated votive candle
Instructions:
Clean the plastic cartons with warm, soapy water and dry them completely.
Remove the labels on both cartons.
Cut the top off the yogurt cup the same height as your battery-operated candle.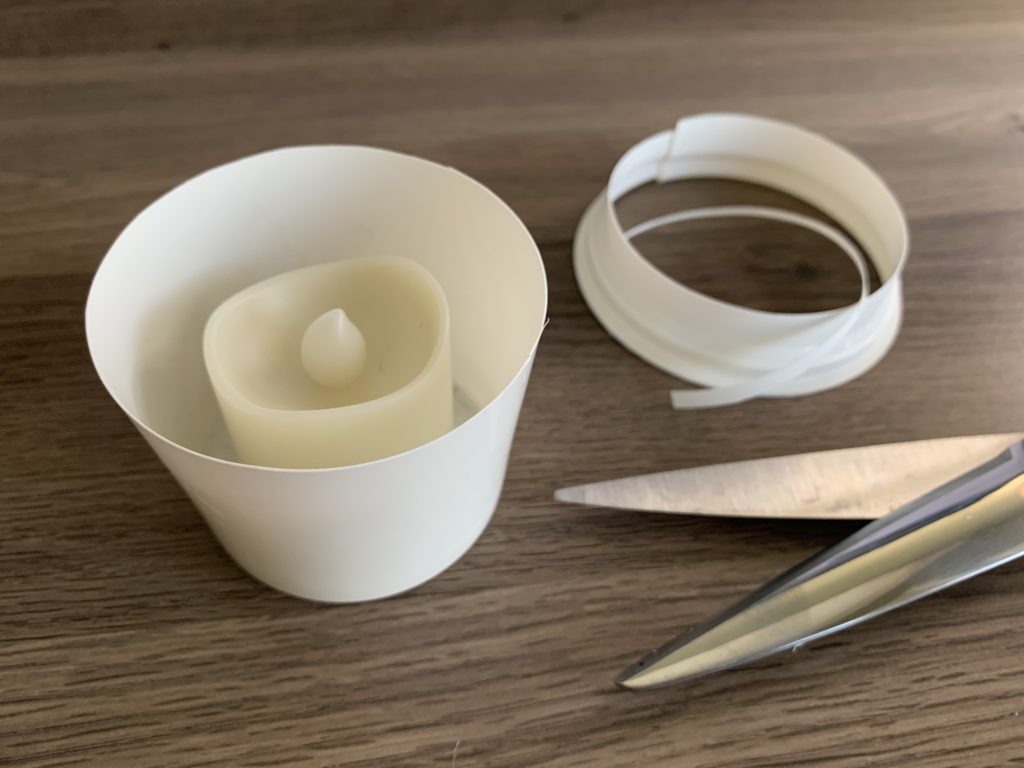 In a well-ventilated area, spray paint the milk carton white and let dry completely. Spray paint the yogurt cup yellow and let dry completely.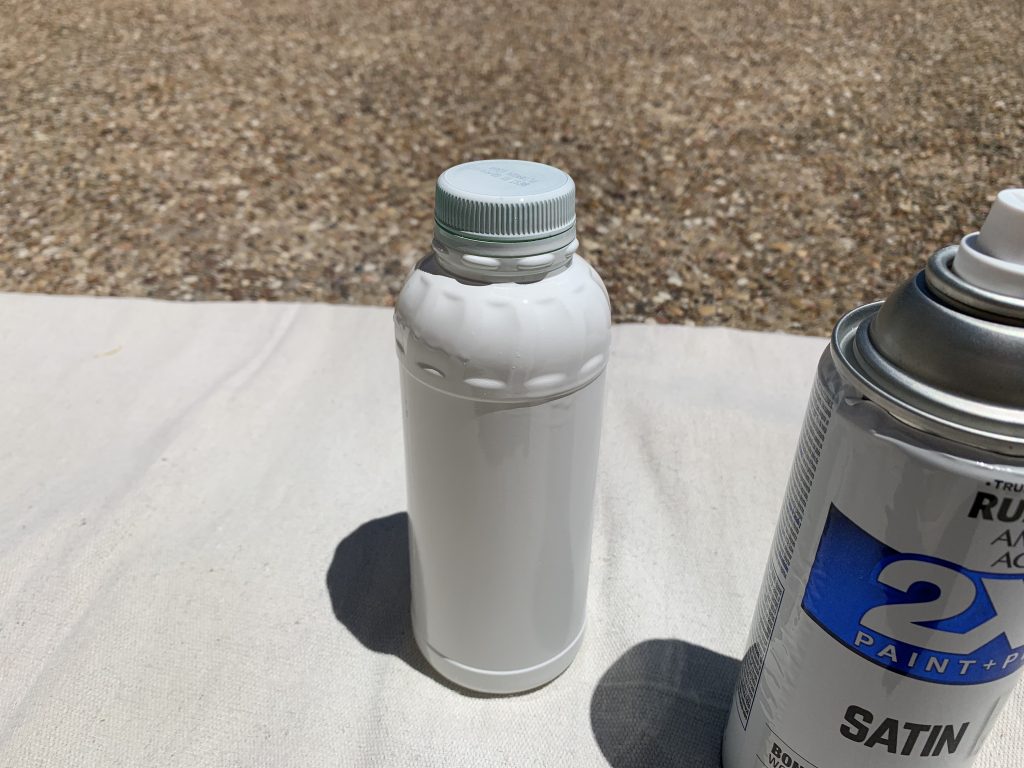 Turn the milk carton upside down and drizzle one shade of green down the sides. When the drips are long enough, tip the carton right side up and let dry.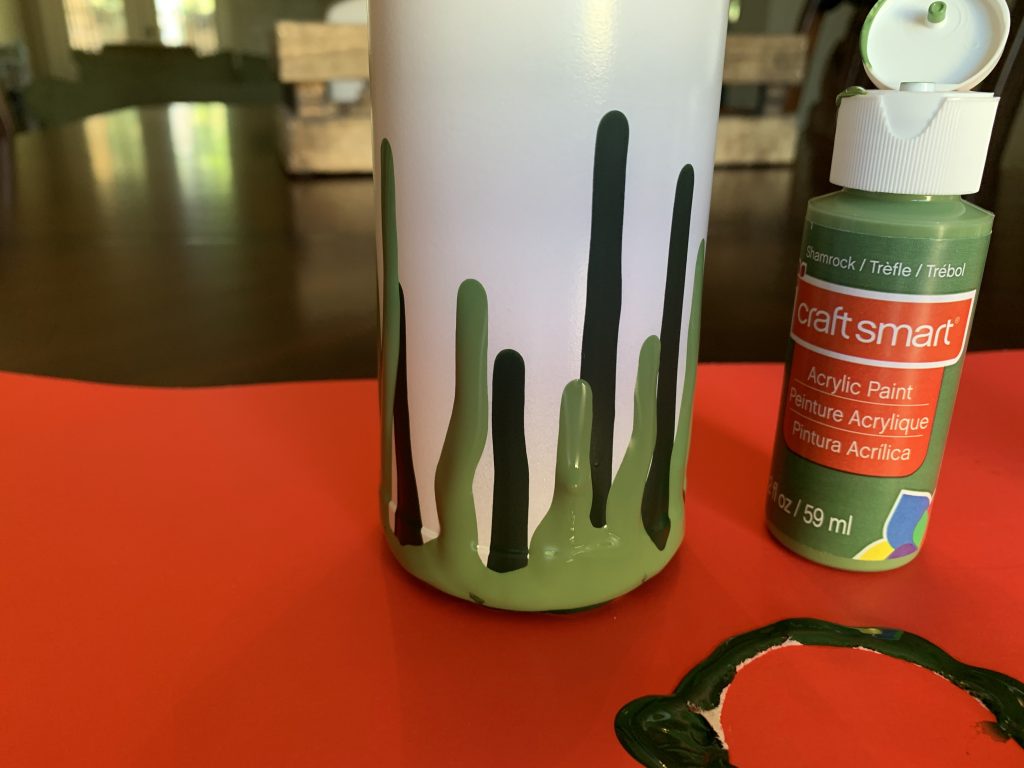 Repeat the previous step using a different shade of green each time to create the grass. Once the drips are completely dried, paint flower stems, and let dry completely.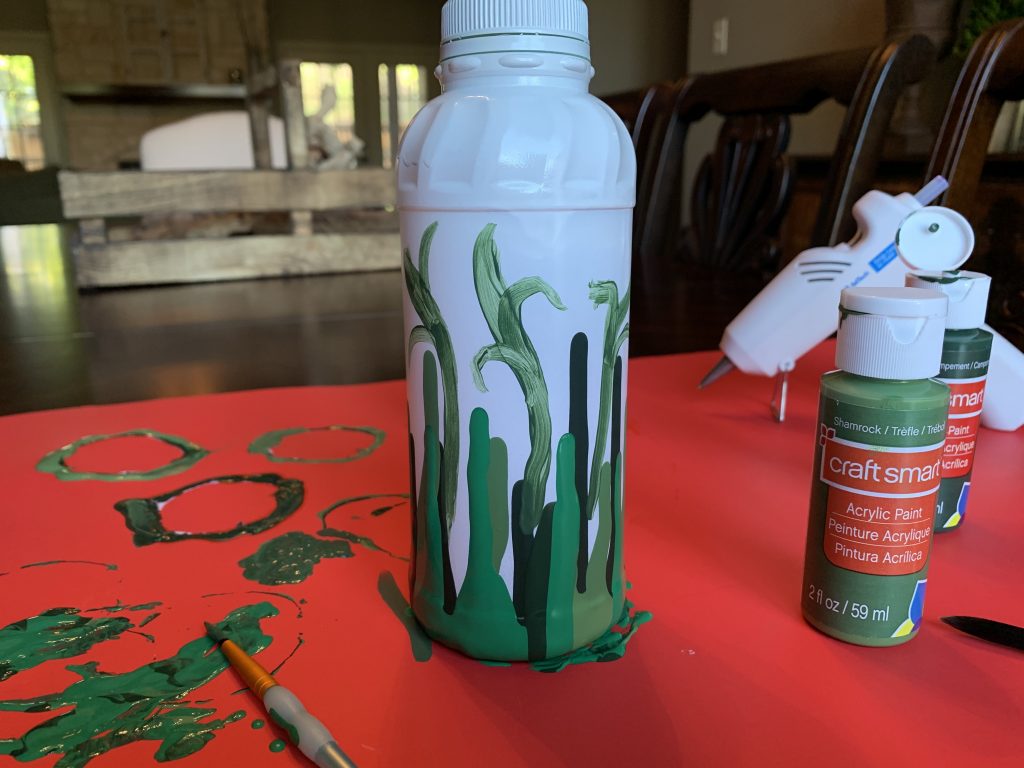 Hot glue the faux flowers on the top of each stem.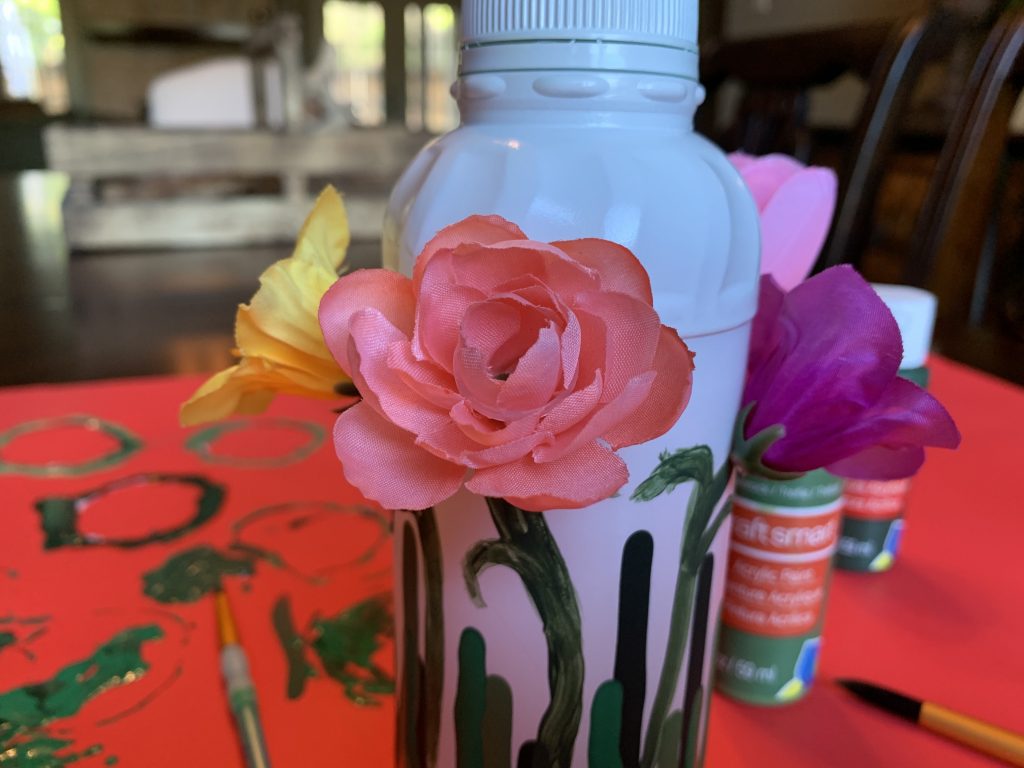 Hot glue the yellow votive on top of the milk carton's cap.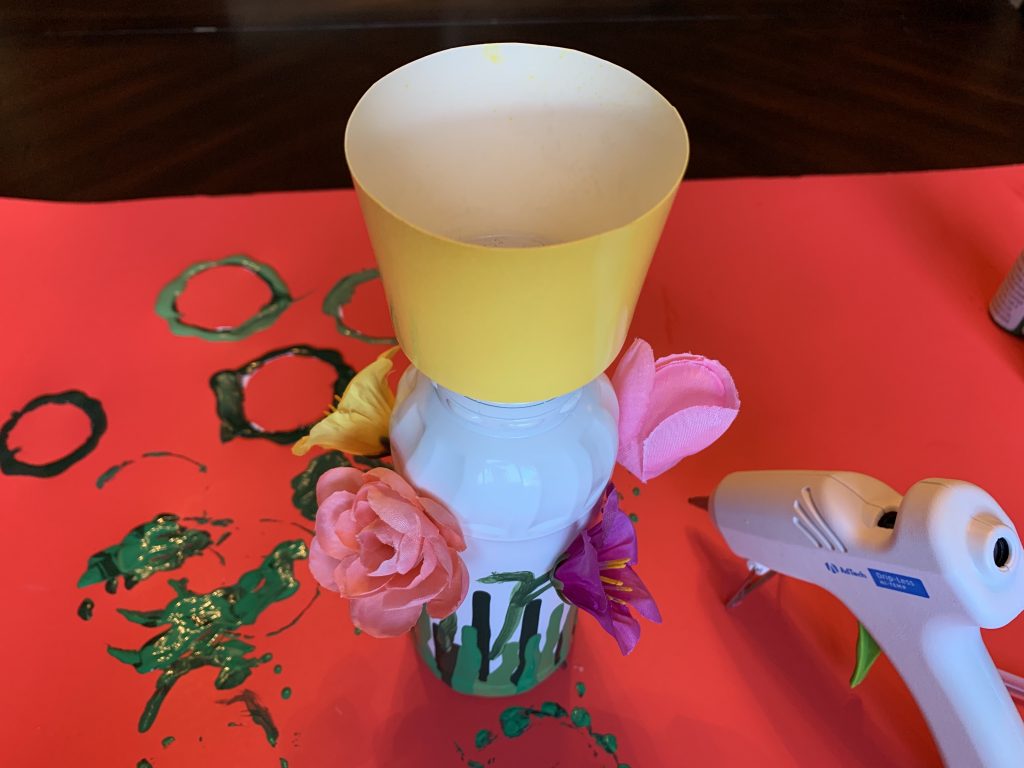 Write a sweet Mother's Day message to your mom and tie it around the neck of the bottle.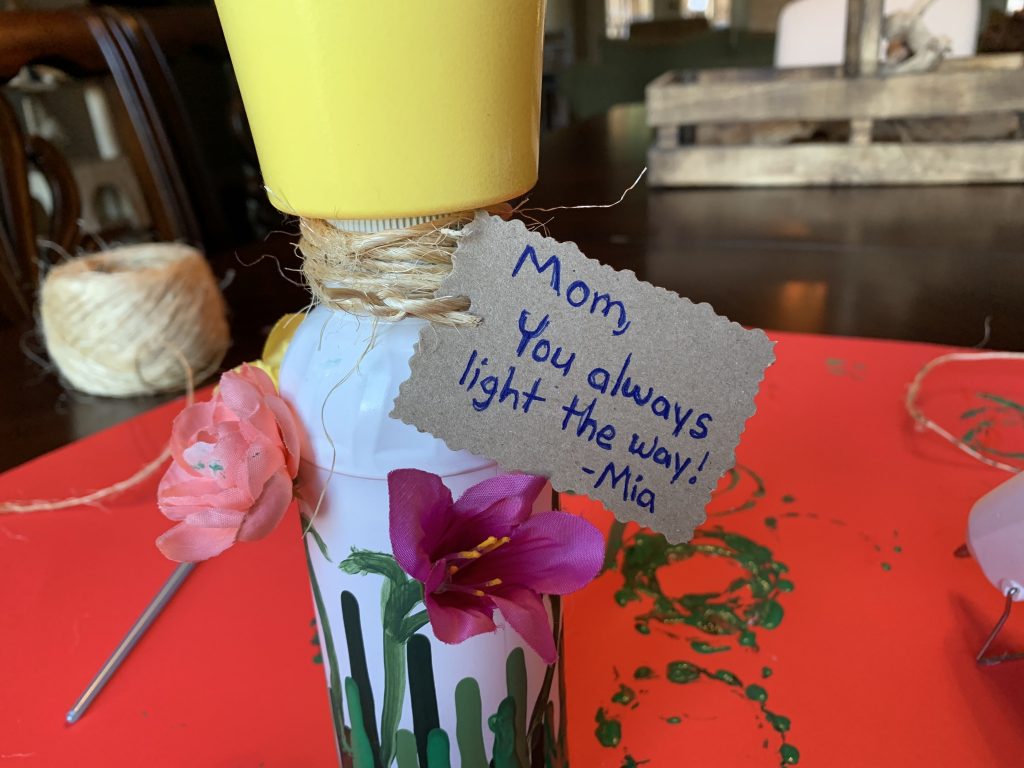 Turn on the candle and brighten mom's day!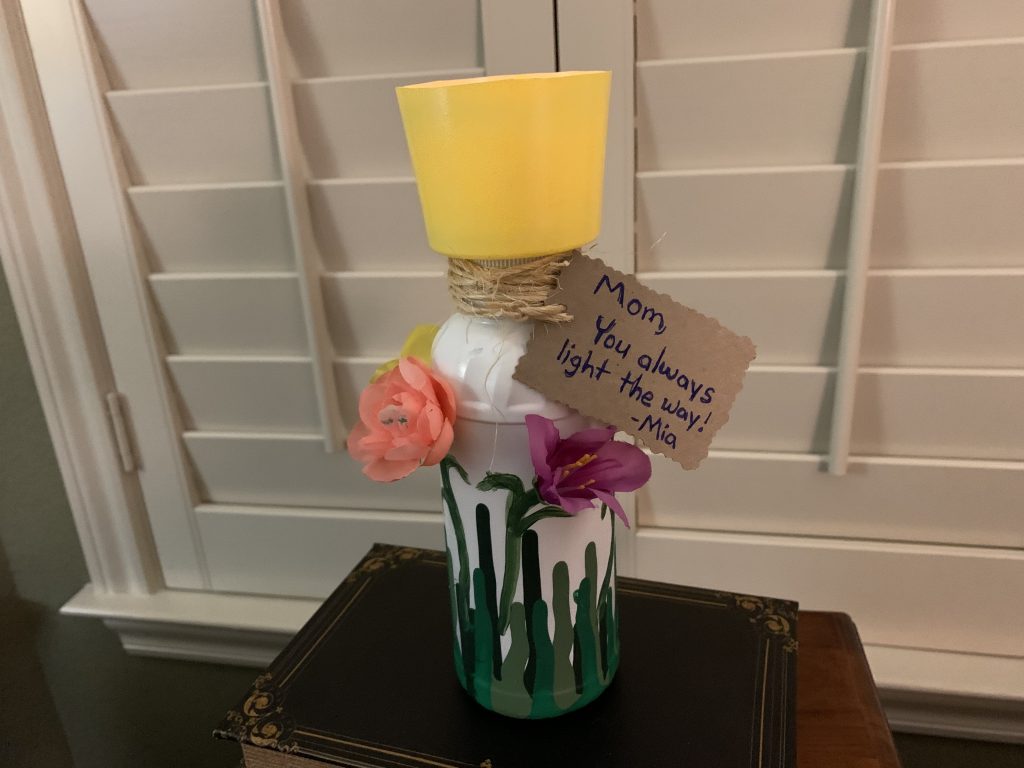 Diva's Tip: Use your mom's favorite colors and create your own unique design for the base.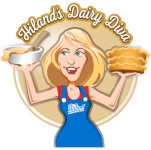 ~ The Dairy Diva