Irish Champ
You might think I'm describing an athlete but it's actually a very popular mashed potato side dish that will pair perfectly with your St. Patrick's Day dinner or any meal year-round. Making this dish is easy and a bit different than how we typically make mashed potatoes. The key is to warm Hiland Dairy Milk with chopped green onions on the stove and then add your mashed potatoes to the milk mixture. Stir in some Hiland Dairy Butter and you've got a side dish that will undoubtedly please everyone in your family.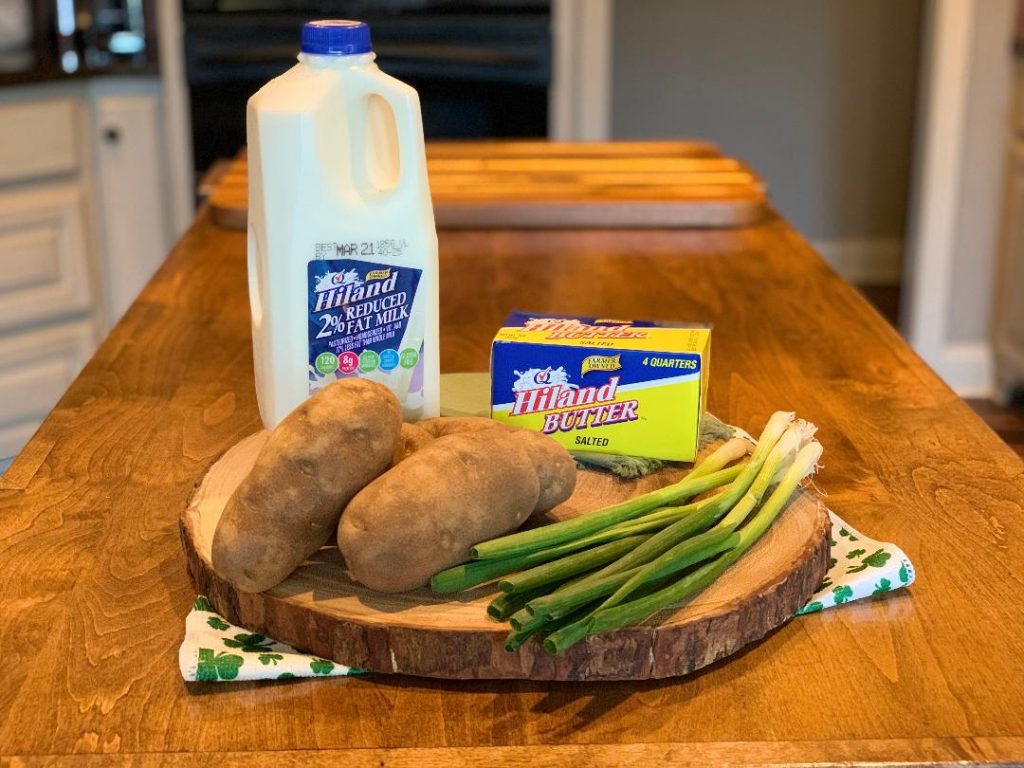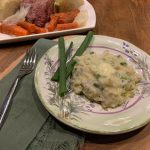 Print Recipe
Irish Champ
In a large cooking pot, boil the unpeeled potatoes in salted water until fork-tender, approximately 15 to 20 minutes.

In the meantime, finely chop the green onions (white and green parts).

Remove the cooked potatoes from the water and peel each one. Place them back in the pot or a separate bowl and mash them while they are still hot.

Pour the cold milk in a medium or large sauce pan and add the green onions. Bring the milk slowly to a boil and simmer 3 to 4 minutes. Turn off the head and leave to infuse the flavors.

Spoon the mashed potatoes into the milk mixture. Beat in some 3 to 4 pads of butter.

Salt and pepper to taste.

Put a pad of butter on top and serve with corned beef, carrots and cabbage.
Diva's Tip: If you don't like green onions, you can substitute them with sautéed kale, cabbage or sliced leeks.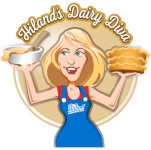 ~ The Dairy Diva