Ice Cream Sundaes with Hiland Dairy Ice Cream
This post was contributed by Lolo Home Kitchen.
I love any kind of desserts that give me options. I love the ability to change things up, try new combinations and find the perfect bite. The hardest part is deciding when to stop adding toppings!
It's no secret that I love Hiland Dairy Ice Cream, all of them! Made from fresh, pure milk from local Hiland Dairy farmers. It's rich, creamy and perfect every time. I am sharing my favorite combinations for the best Ice Cream Sundaes. Grab a bowl and start building!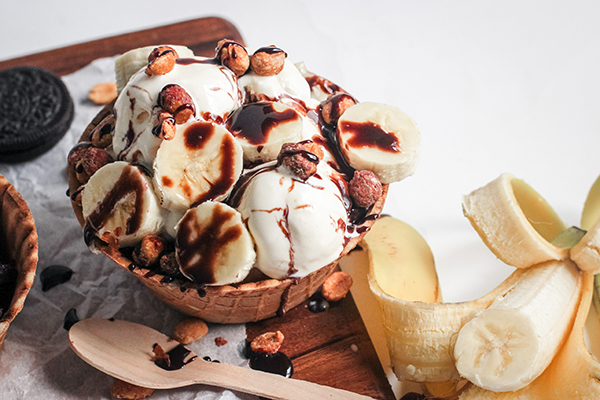 Banana Nut Sundae
Hiland Dairy Homemade Vanilla Ice Cream, Sliced banana and Honey Roasted Peanuts. The perfect mix of fruity, sweet, creamy and crunchy. Plus chocolate, of course.
The Break Up
Hiland Dairy Chocolate Ice Cream, Brownie pieces, Oreo cookie pieces, Hot Fudge, Whipped Cream and a Cherry on top. Chocolate overload in all the best ways.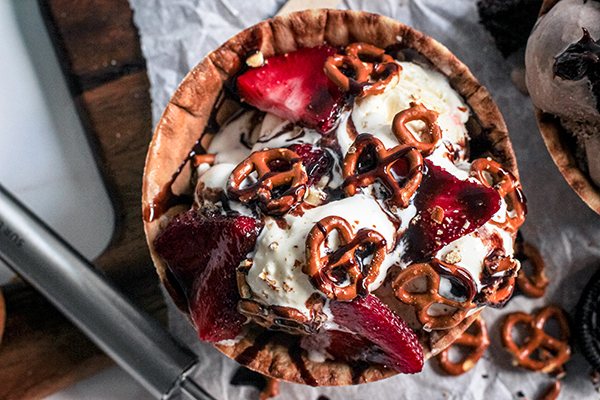 Strawberry Pretzel Sundae
Hiland Dairy Vanilla Ice Cream, Fresh Strawberries (sliced), Pretzel Pieces, Chocolate Sauce. If you are looking for sweet, salty and crunchy then you need to try this sundae.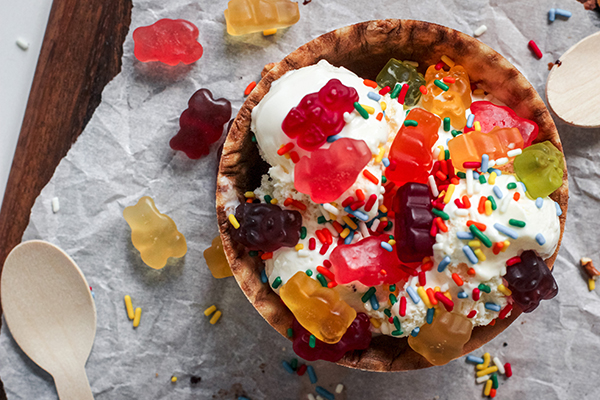 Leah's Sundae
Hiland Dairy Vanilla Ice Cream, Gummy Bears and Sprinkles. Leah created this one all on her own (guessing your kiddo has too). There is something about gummy bears and sprinkles that make this the happiest little sundae.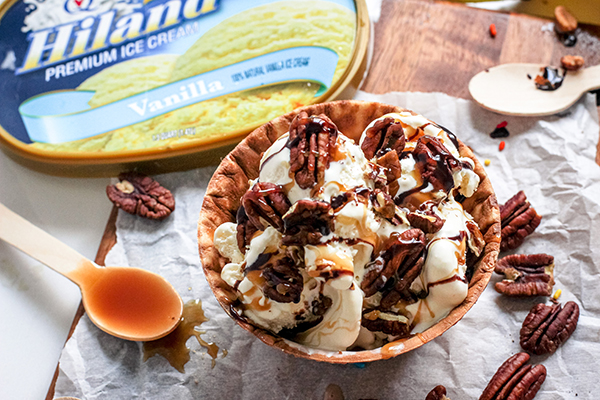 Turtle Sundae
Hiland Dairy Vanilla Ice Cream, Caramel Sauce, Hot Fudge and Pecans. A classic that never goes out of style.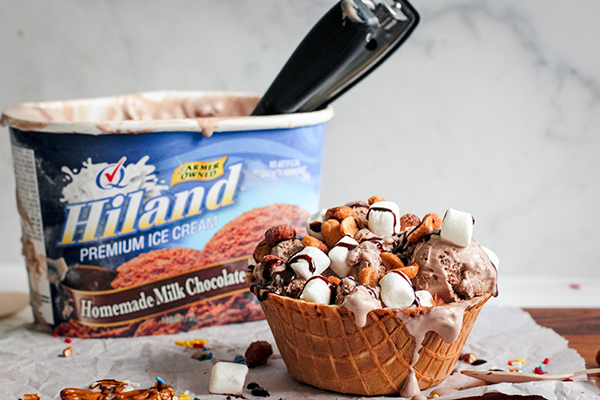 Summer Circus
Hiland Dairy Milk Chocolate Ice Cream, Mini Marshmallows, Honey Roasted Peanuts and Chocolate Sauce.
More fun Sundae Ideas:
Muddy Bears: Hiland Vanilla Ice Cream, Oreos and Gummy Bears
Banana Split Sundae: Hiland Vanilla and Chocolate Ice Cream, Bananas, Strawberries, Pineapple, Hot Fudge and Nuts
Peanut Buster Sundae: Hiland Vanilla Ice Cream, Spanish Peanuts, Hot Fudge
The Works Sundae: Hiland Dairy Chocolate Ice Cream, Waffle Cone Pieces, Marshmallow Topping, Hot Fudge, Caramel Sauce and Fresh Strawberries. (Sliced)