Hiland Dairy Cream Cheese Spreads
This post was contributed by Lolo Home Kitchen.
The word is out! Hiland Cream Cheese Spreads are here! Creamy, soft plus they come in so many delicious flavors. You will find one that is perfect for exactly what you are craving!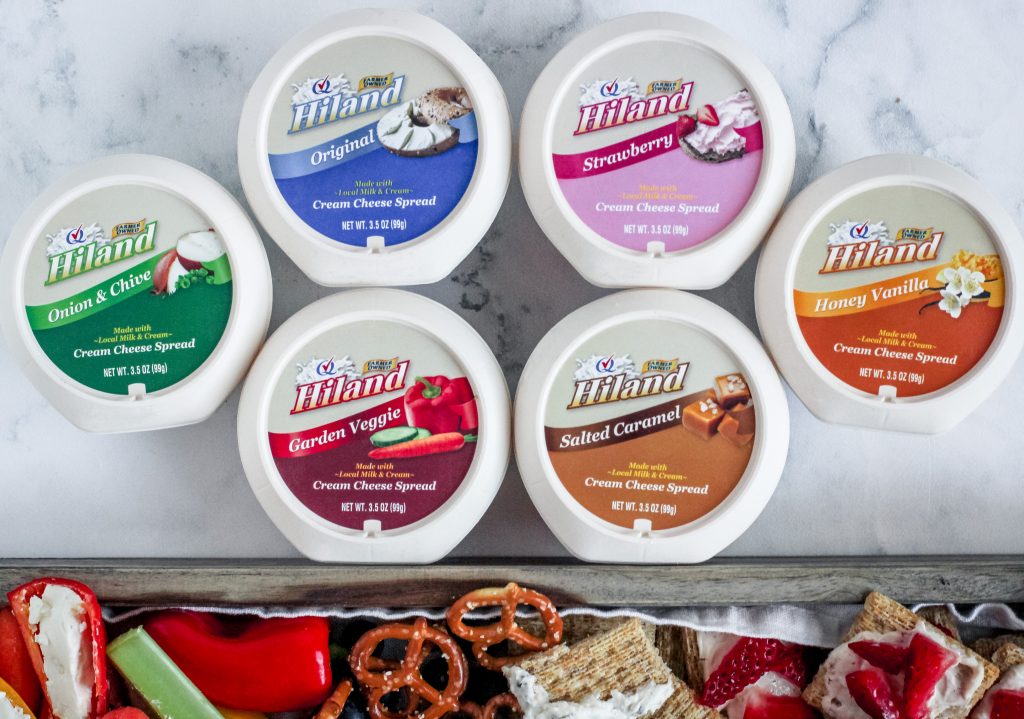 Hiland Dairy Cream Cheese is now spreadable! All the quality and flavor of the original Hiland Dairy Cream Cheese and now in a creamy, spreadable version that comes in six delicious flavors to choose from. Both sweet and savory, there is something for everyone.
The possibilities are endless for healthy and delicious snacks with these new cream cheese spreads. I am sharing my favorite ideas to get you started.
Be sure to grab these new spreadable cream cheeses at your grocery store plus head to hilanddairy.com for coupons!
Cucumber Cream Cheese Spread snacks are my new favorite healthy snack! Low carb and full of crunch and flavor. Slice cucumber and layer your favorite Hiland Dairy Cream Cheese Spread flavor (I love to use Garden Veggie or the Original) then sprinkle with Everything Bagel seasoning.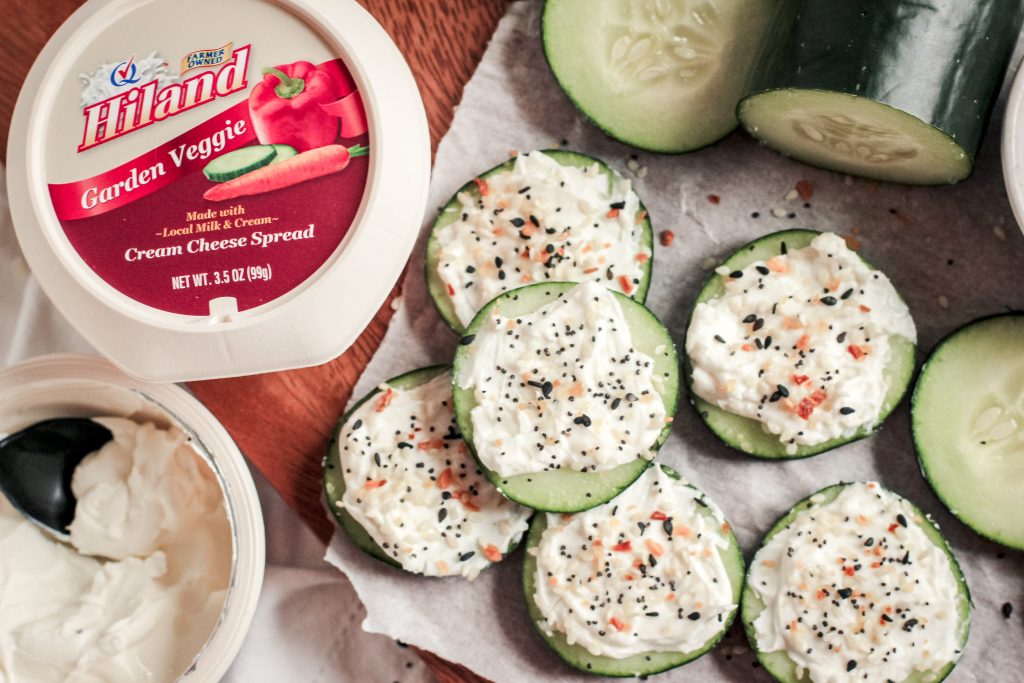 Leah's favorite veggie is a sweet pepper so I had to use these for a healthy snack! Cut them in half, spread the original Hiland Dairy Cream Cheese into all the nooks and crannies, and devour! Garden Veggie would be delicious with these too!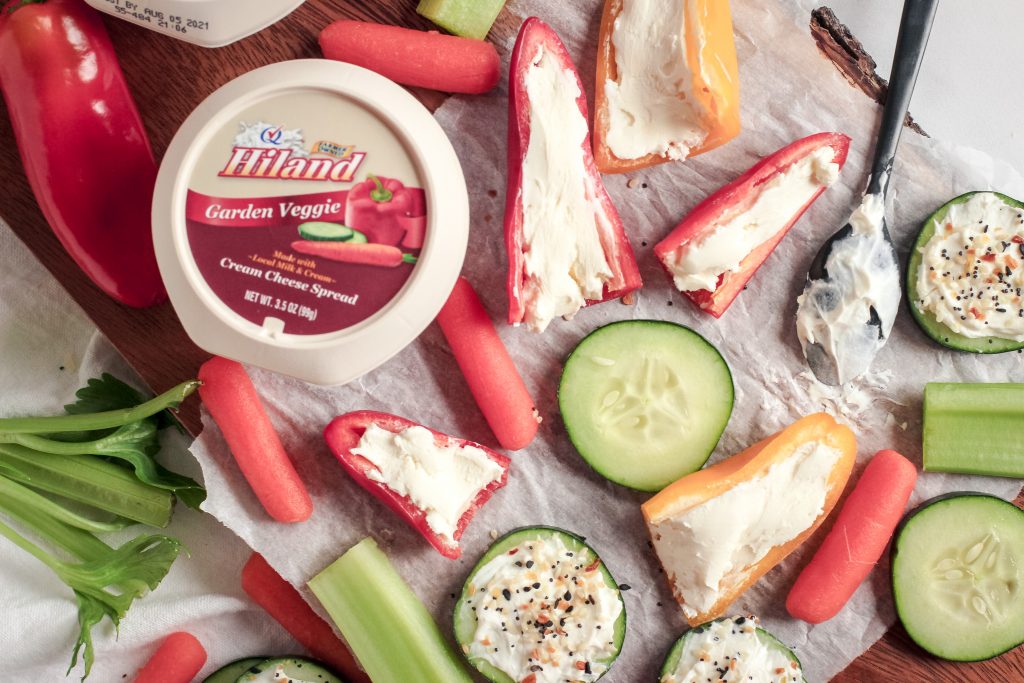 I don't want to play favorites, but the Onion and Chive Cream Cheese Spread is incredible! I kept this one simple and grabbed some Triscuits and dove right in. This snack gives me french onion dip football party vibes but BETTER!  Grab a cracker and get dipping.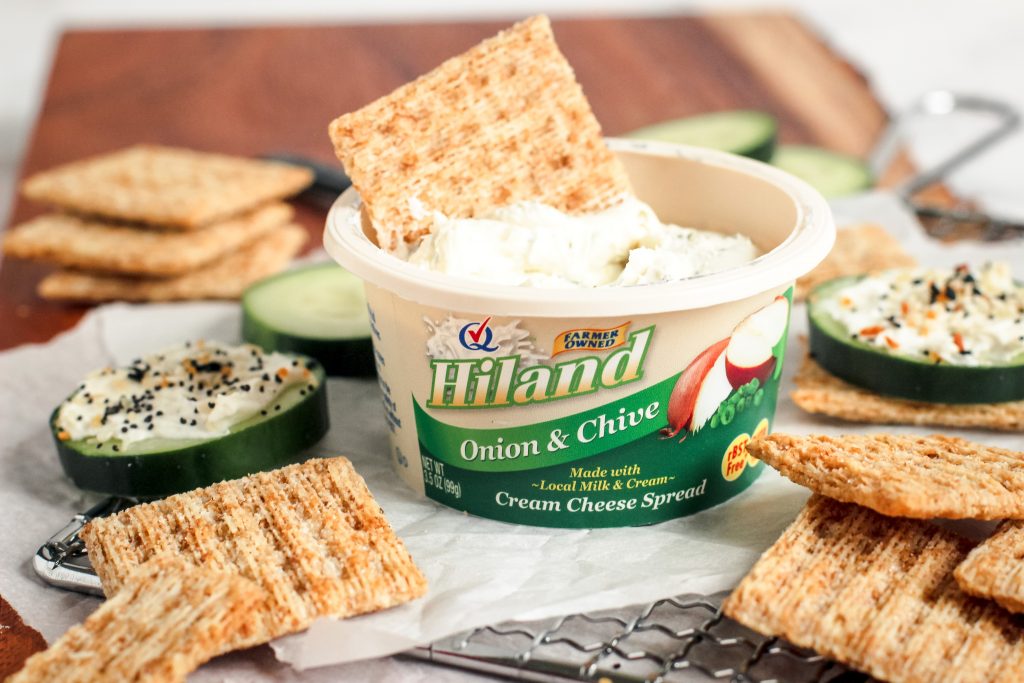 The Honey Vanilla Cream Cheese Spread is a perfect sweet and subtle flavor that works so well with strawberries…or bananas, raspberries, blueberries. Okay, pretty much anything. I took a Triscuit cracker, spread the Honey Vanilla Cream Cheese Spread on top, layered sliced strawberries on top, and then drizzled a little bit of honey. Incredible! Make sure to make a lot because these will go fast!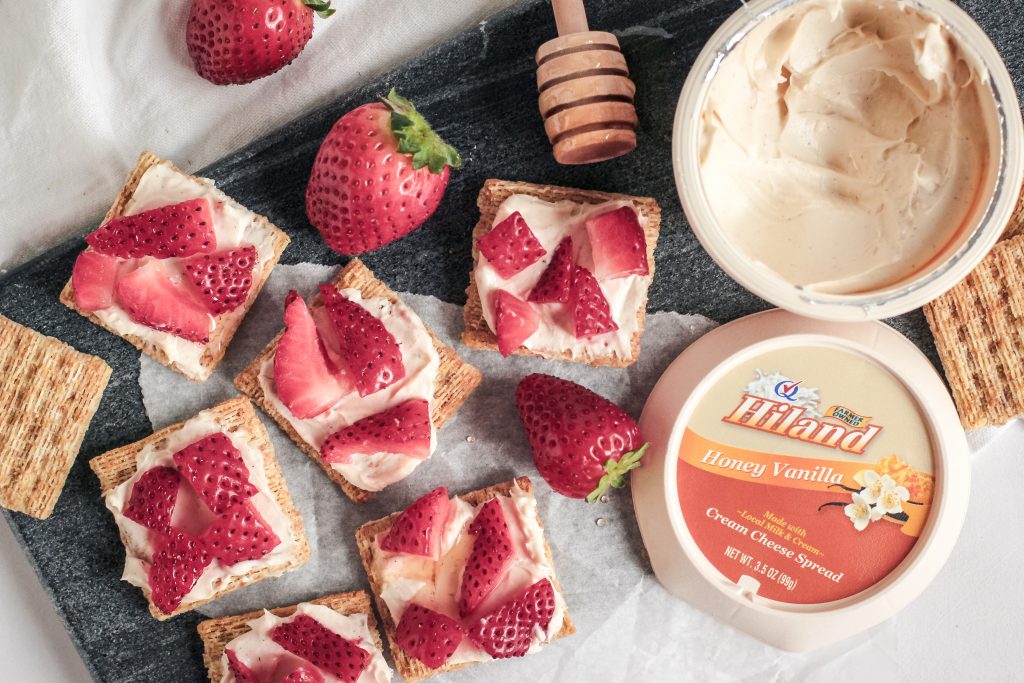 Strawberry Cream Cheese is a classic flavor and Hiland Dairy does it right! I went simple and dipped a salty and crunchy pretzel stick right into the container. It's an amazing combo and you won't be able to stop!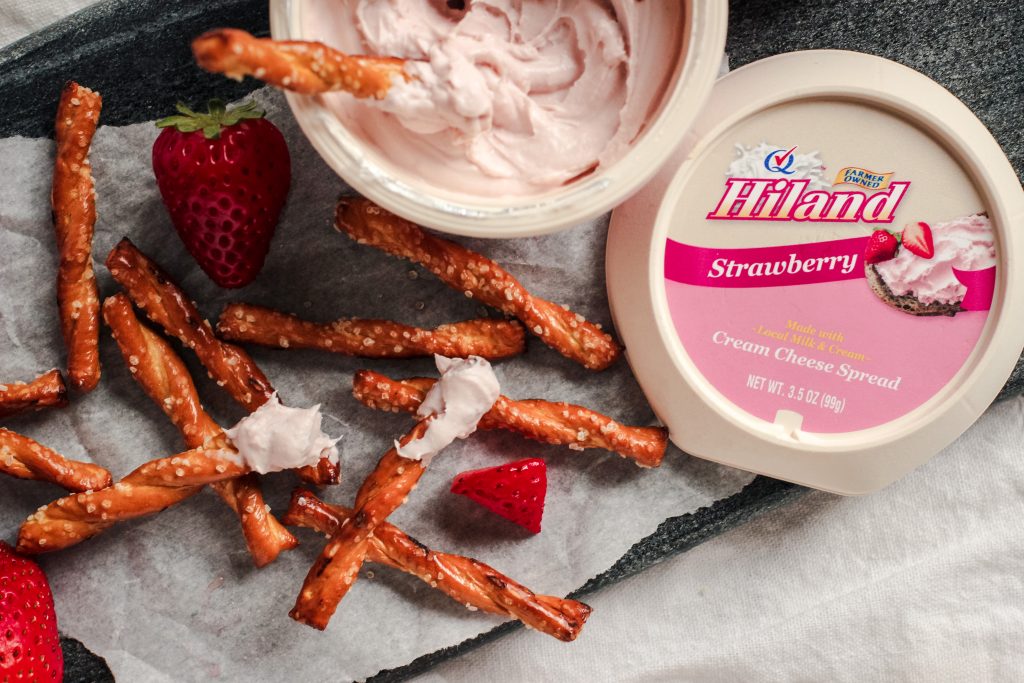 If you are looking for a delicious sweet treat, then you need to try the Hiland Dairy Salted Caramel Cream Cheese Spread. It's a perfect creamy dessert! I immediately dipped salty pretzels in this one, but then made some cinnamon sugar Naan bread dippers to pair with the salted caramel goodness! I could eat this one with a spoon….and actually may have.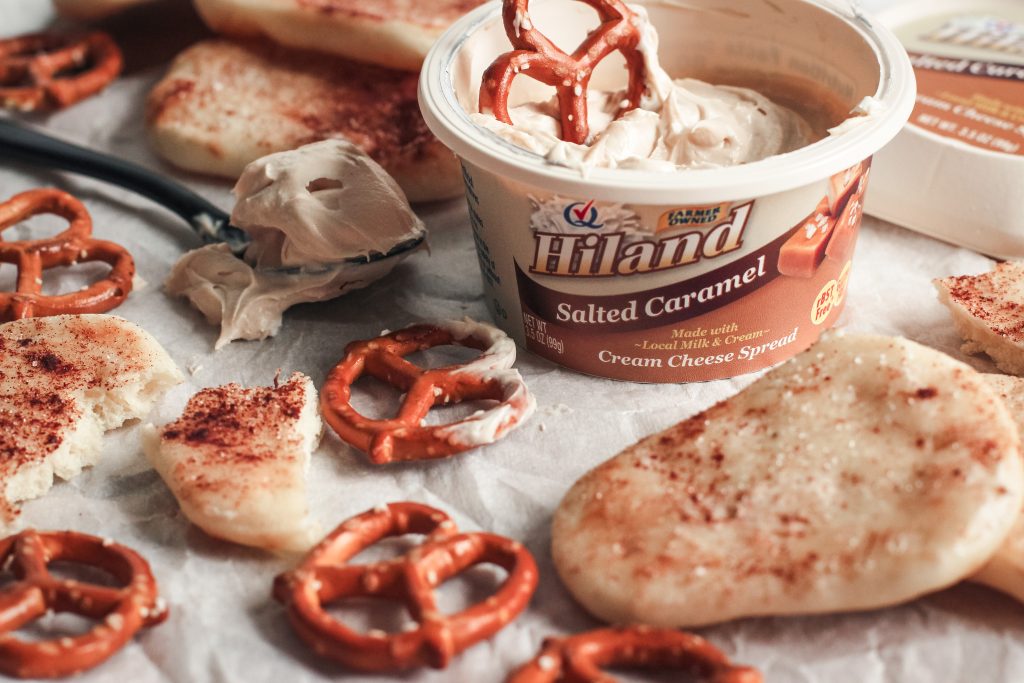 To make the Cinnamon Sugar Naan Bread, simply heat up in the oven on a low temp. Then when you take them out of the oven, brush with butter and sprinkle with cinnamon and sugar. Perfect for dipping!
Hiland Dairy Original Cream Cheese Spread is nothing but plain. It's all the amazing and fresh flavor of the original but with a super creamy texture. You can't go wrong with this one on anything! I tore pieces up of a bagel to make individual bite-size dippers. Then added fresh blackberries into the cream cheese spread to have a perfect sweet bite!