Gingerbread Muffins with Egg Nog Glaze
This post was contributed by Tasting Kansas City.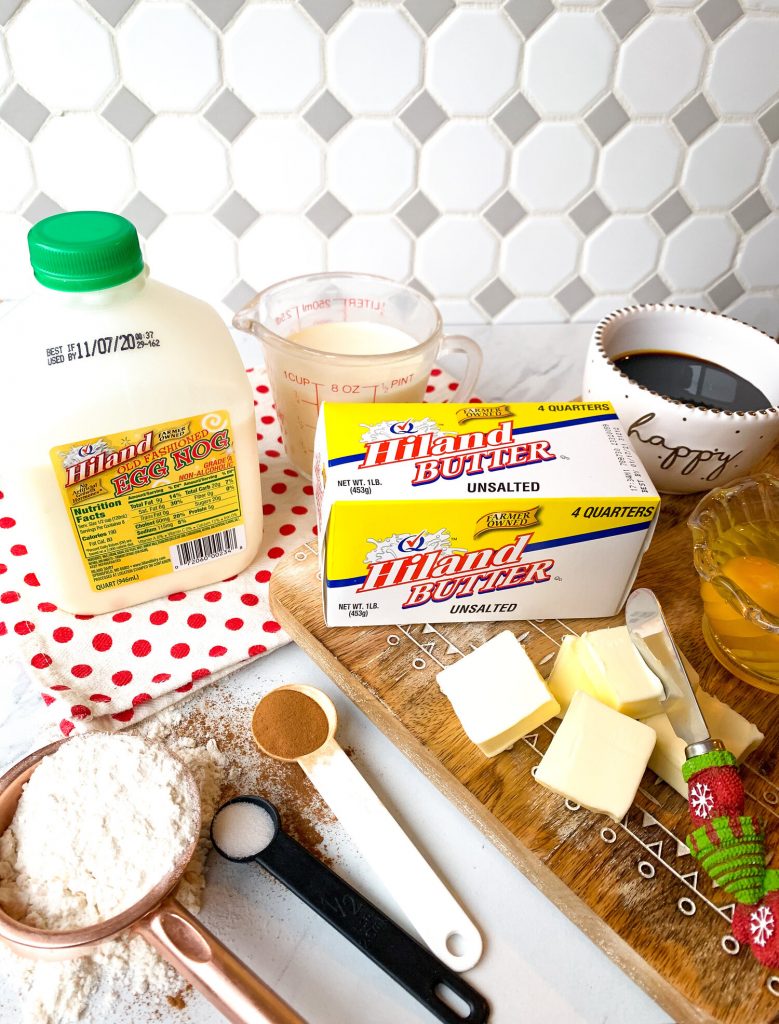 No matter your age, you have to admit that there is something truly magical about the holiday season! Lights hung about, cheerful music playing in the stores, and time spent gathered with family and friends. In our opinion, the best part about the holiday season, by far, is the food! So many rich flavors and aromas that in just one taste or smell can instantly transport you back in time to a special memory. One of our favorite memories, and a great tradition, consists of long afternoons spent in the kitchen preparing special holiday goodies to share with our neighbors. We never stuck to just one treat but a couple of our all-time favorites were puppy chow and pumpkin bread. While this holiday season may look different, you can still spread holiday cheer by whipping some delicious holiday treats to share with your loved ones!
If you have been searching for the perfect Christmas treat, these gingerbread muffins, with a delightful Hiland Dairy Egg Nog glaze, are sure to be something everyone will enjoy. Nothing can get you more in the Christmas spirit than the aroma of gingerbread filling the house. Topped with a decadent brown sugar streusel and a Splendid egg nog glaze. The Hiland Dairy Egg Nog is smooth yet creamy and simply the most delightful holiday beverage. It definitely is the secret ingredient to making these muffins as scrumptious as they are.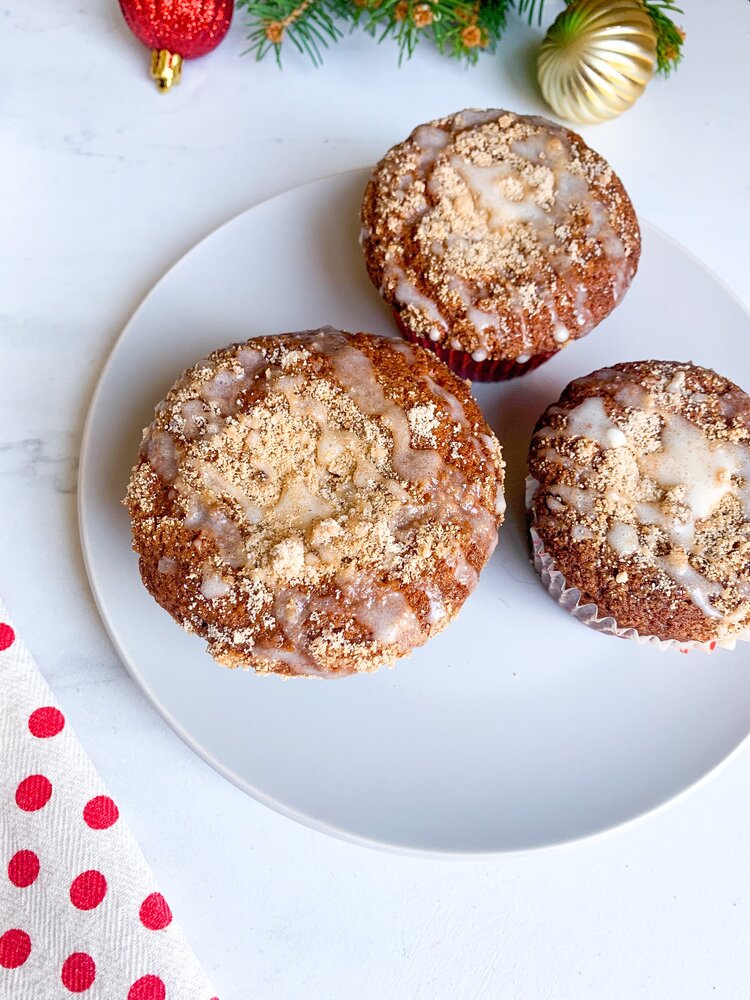 These muffins are a great way to bring everyone together! They are easy to make and even more delicious to eat! You can take your baking game to the next level by visiting HilandDairy.com/Holidays to enter for a chance to win a year's worth of Hiland Dairy products and a baking kit, recipes, and savings for your holiday meals at HilandDairy.com/Holidays.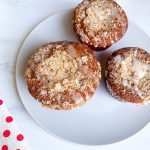 Print Recipe
Gingerbread Muffins with Egg Nog Glaze
Muffins
1-3/4

cup

flour

3/4

cup

sugar

1

tsp

baking powder

1/2

tsp

salt

2

tsp

pumpkin pie spice

1/2

cup

(1 stick) melted butter

1/2

Hiland Dairy Egg Nog

1/3

cup

molasses

1

large egg
Streusel Topping
1/3

cup

flour

1/3

cup

light brown sugar

1

tsp

cinnamon

2

tbsp

melted butter
Muffins
Preheat oven to 400 degrees

Line muffin one muffin tin (make 12 muffins)

In a large bowl, combine flour, sugar, baking powder, salt, and pumpkin pie spice – Mix

In a smaller bowl, combine melted butter, egg nog, and molasses – Mix

Add wet ingredients to dry ingredients. Mix until slightly combine. Add the Egg. Mix until well combined

Scoop into liners, filling each one about 3/4 full. Set aside. (We thought it was easiest to this with an ice cream scooper)
Streusel
In a small bowl add flour, brown sugar, cinnamon and melted butter

Stir until crumbly

Sprinkle on top of each muffin

Bake muffins 18 – 20 minutes – Muffins will appear slightly darkened from molasses

Allow to cool for 5 – 10 minutes