Creamy Beef & Shells
This post was contributed by Lolo's Desserts.
Creamy Beef and Shells is an easy and delicious dinner your whole family will love. One pan, a creamy sauce and comes together quickly. You need to add this to your weeknight dinner rotation.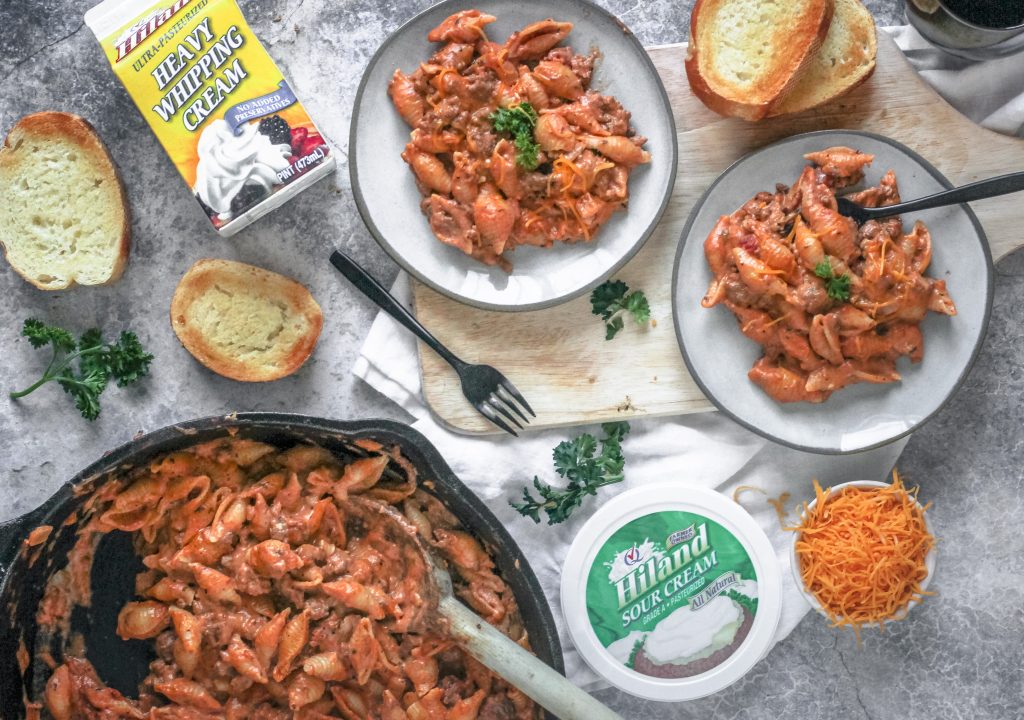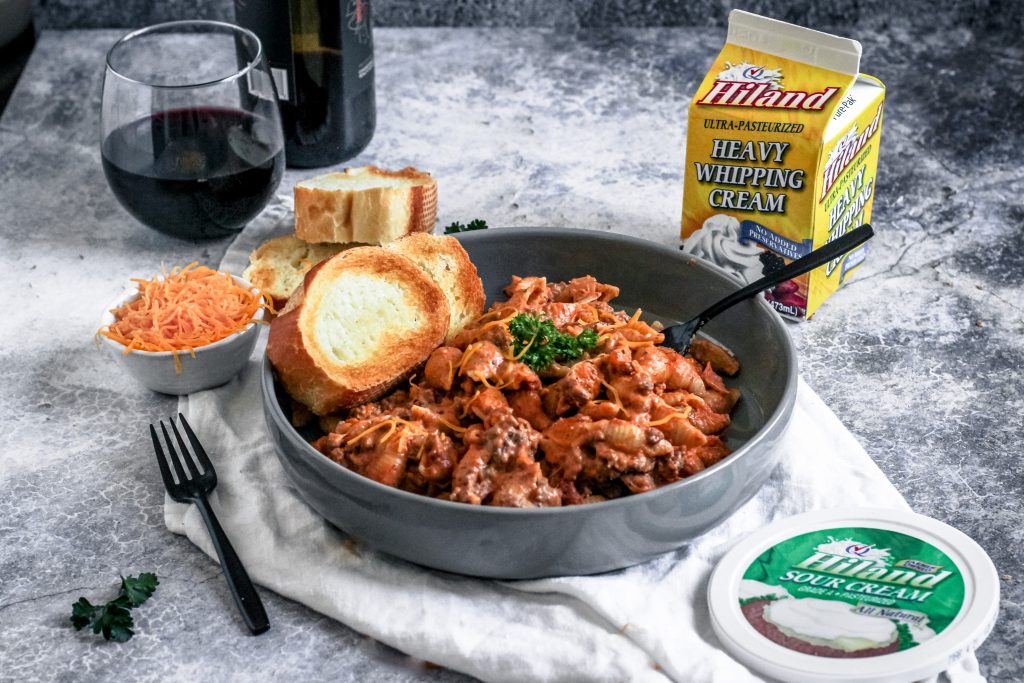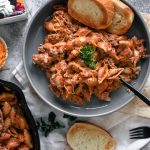 Print Recipe
Creamy Beef and Shells
In a large pot of salted water, cook the pasta shells. Once done, drain and set aside.

In a large skillet over medium-high heat, drizzle olive oil in the pan. Add the ground beef and cook until no longer pink, about 3-5 minutes. Break up the meat as it cooks. Once cooked, place in a dish and set aside.

In the same pan, add the diced onion, stir and cook for a couple minutes until soft, about 2 minutes. Then add the garlic, stir and cook for another minute.

Sprinkle the flour over the onions and garlic and whisk together for about a minute. Then add in the beef broth a little at a time and whisk until combined.

Add the marinara sauce, Italian seasoning, dried parsley, oregano and paprika. Stir until mixed all together.

Bring the sauce to a boil then reduce heat. Stir occasionally until the sauce thickens, about 8 minutes.

Add in the cooked pasta and the cooked beef. Stir everything together.

Add the Hiland Dairy Heavy Cream and Sour Cream, stir and heat all together. Add salt and pepper to taste.

Remove from heat and add the cheddar cheese and stir until melted. Serve while warm, enjoy!