Chocolate Chip and Walnut Cookies
This post was contributed by Stay Snatched.
2020 has been a very challenging year, but it has really highlighted how much I really need to take a step back and cherish the time I have to create more memories with my family.
I'm totally not a huge baker, but this time has really shaken that up! I have been baking and it's been so much fun! All of the extra time I have had at home has provided amazing opportunities to create memories with my family. I have really had to slow down and focus on what's important.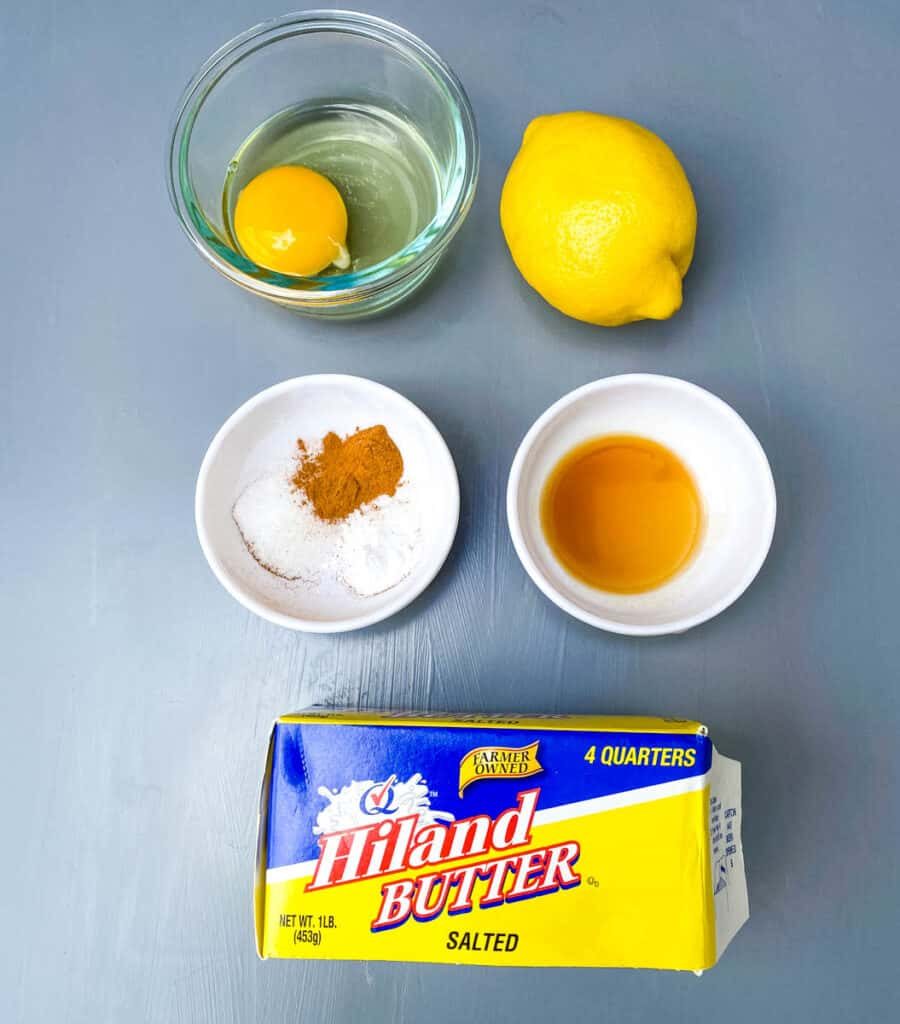 I used Hiland butter in the recipe and I'm a huge fan of their almond milk for cookie dunking! Hiland products are loaded with added nutrients and protein.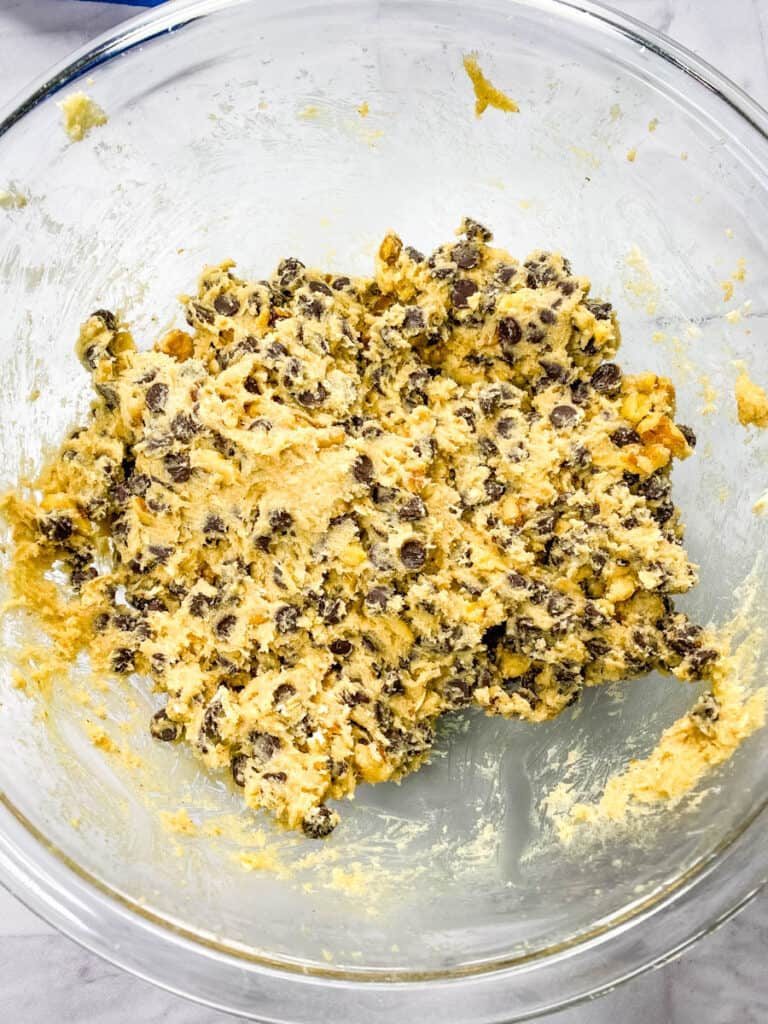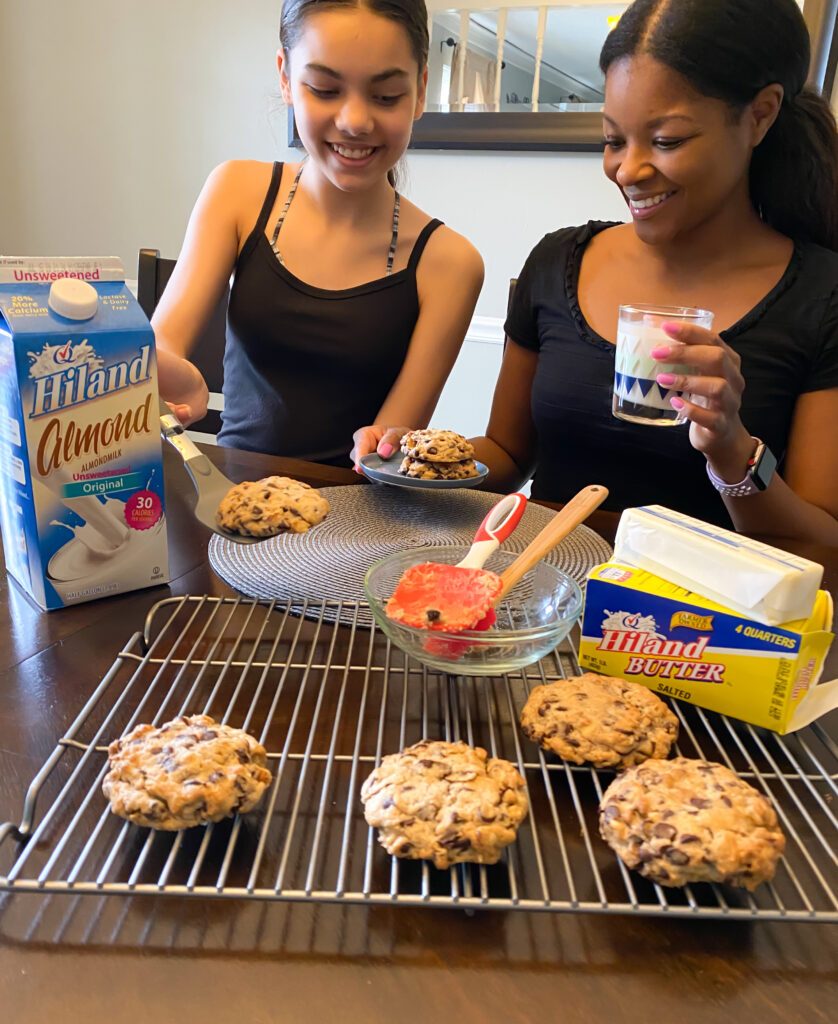 WHY LEMON JUICE AND BAKING SODA ARE USED
When combining lemon juice and baking soda, it creates a chemical reaction that will add a puff to the cookies and make them softer and chewier as they cool. The cookies will not taste like lemon at all.
You cannot substitute baking powder for baking soda. You can omit the lemon juice, but the cookies will not be as soft and chewy.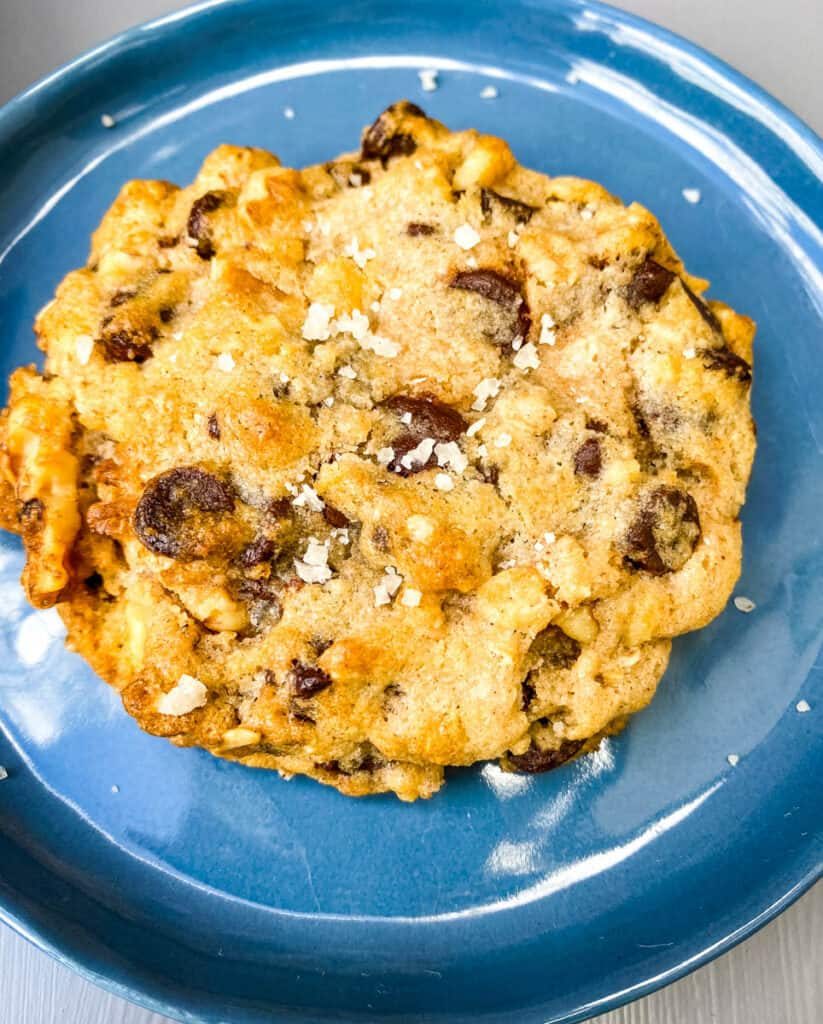 ROOM TEMPERATURE EGGS
You will need to use room temperature eggs in this recipe. Room temperature eggs will mix better in the batter. You can read more about Why to Use Room Temperature Eggs While Baking here.
FREEZER TIPS
You can freeze the cookies after baking and you can also freeze the dough. Defrost the dough in the refrigerator prior to air frying.
GIVEAWAY OPPORTUNITY
Enter for a chance to win a year's worth of Hiland Dairy products and a one-on-one cooking lesson with Chef Alli here. #HilandTogether
Print Recipe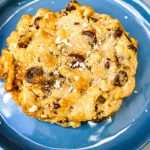 Print Recipe
Chocolate Chip and Walnut Cookies
These Chocolate Chip and Walnut Cookies are a quick recipe for a homemade dessert. The cookie dough is flavored with cinnamon, vanilla, and gooey chocolate.
8

tablespoons

Hiland Dairy Butter

softened

1/3

cup

granulated sugar or sweetener

1/3

cup

packed light brown sugar or sweetener

1

large egg. Must be at room temperature.

1

teaspoon

vanilla extract

1/8

teaspoon

freshly squeezed lemon juice

1

cup

flour

1/4

cup

rolled oats

1/2

teaspoon

baking soda

1/2

teaspoon

salt

1/4

teaspoon

cinnamon

1 1/2

cups

semi-sweet chocolate chips. I used monkfruit sweetened semi-sweet.

1/2

cup

chopped walnuts

Optional sea salt for sprinkling
Preheat oven to 350 degrees.

Cream butter, sugar and brown sugar in a mixing bowl using a stand or hand mixer on medium speed for about 2 minutes.

Add egg, vanilla, and lemon juice. Use the mixer and blend on low for 30 seconds. And then blend on medium for a couple of minutes or until light and fluffy, scraping down bowl.

With mixer on low speed, add flour, oats, baking soda, salt and cinnamon, blending for about 45 seconds. Don't overmix.

Fold in chocolate chips and walnuts.

Line a cookie sheet with a silicone baking mat. Scoop the cookie dough into balls (about 2 tablespoon and place them on the cookie sheet about 1 1/2 to 2 inches apart. Use wet hands and flatten the top of the cookies. The batter is really sticky. Wet hands work well while handling it.

Bake for 13-17 minutes.

Allow the cookies to cool for 5 minutes before removing them from the sheet. If you handle them too soon they will not firm up and will crumble.

Transfer the cookies to a wire rack to cool for an additional 10 minutes.

Sprinkle with sea salt if you wish.