Butter Up Those Buttermilk Biscuits
I've searched high and low for the best buttermilk biscuit recipe and I did just that several years ago. I also stumbled across a favorite baking staple – self-rising flour! However, what truly makes this recipe an absolute must is the fresh tangy taste of Hiland Dairy Buttermilk and farm-fresh Hiland Dairy Butter. Trust me when I say you can taste the difference. Top these warm, flaky biscuits with butter and bite into something that will have you going back for seconds.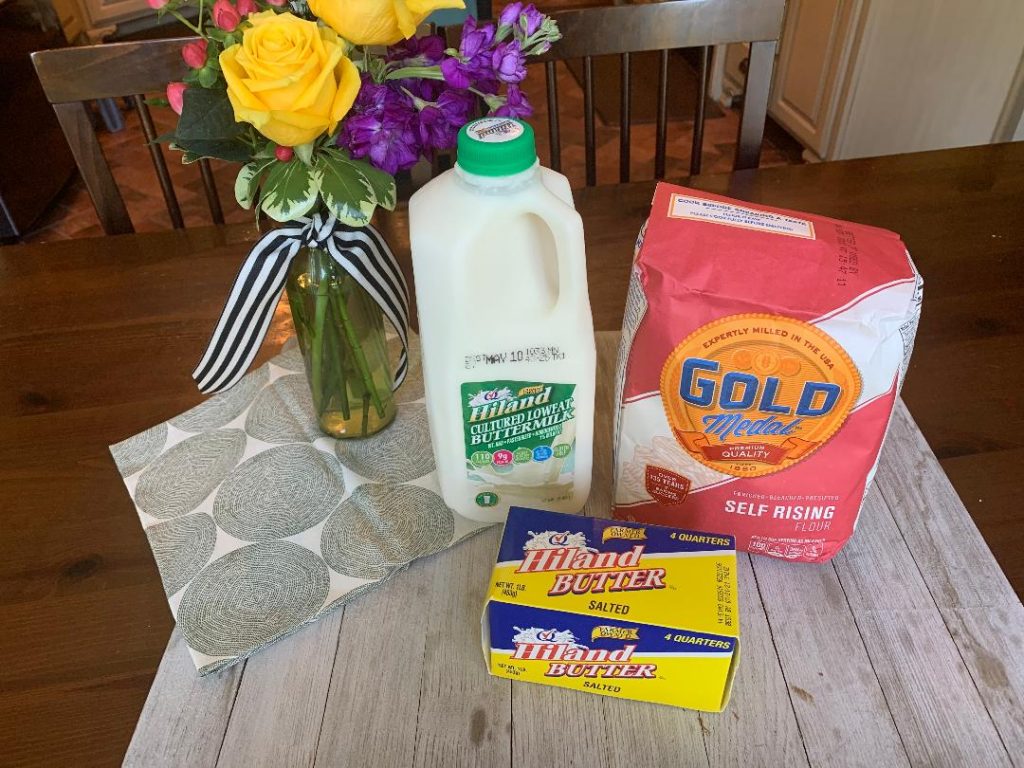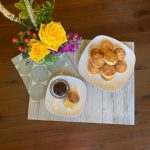 Print Recipe
Buttermilk Biscuits
1/2

cup

Hiland Dairy Salted Butter

frozen

2 1/2

cups

self-rising flour

1

cup

chilled Hiland Dairy Buttermilk

2

tablespoons

Hiland Dairy Salted Butter

melted
Preheat oven to 450 degrees. Cut up frozen butter into small chunks and toss together with the flour. Chill for 10-15 minutes.

Diva's Tip – Use a box grater to shave the butter into small pieces. It's easier and faster.

Make a well in the center of the flour and pour in the buttermilk. Stir only 15 times to make the dough sticky.

Turn dough out onto a floured surface. Using a floured rolling pin, roll dough into a 1/2 inch rectangle.

Fold the dough in half using the short ends. Repeat this rolling and folding process four times.

When the dough is rolled into a rectangle, cut out biscuits using a floured 2 1/2-inch biscuit cutter. Reshape the dough as needed.

Place dough rounds on a jellyroll pan lined with parchment paper.

Bake for 12-15 minutes or until lightly browned.

Brush the tops with melted butter.

Serve warm with butter and jam.
Diva's Tip: Be very gentle when rolling out the dough. You don't want to overwork it because your biscuits will turn out dense and tough.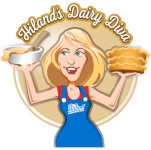 ~ The Dairy Diva