Bacon & Egg Grilled Cheese
We are an egg family. This is to say, we will eat eggs scrambled, over easy, sunny side up, poached or hardboiled, for breakfast, lunch or dinner. It wasn't too long ago that my son took it upon himself to make his own egg-styled breakfast and created one of the most delicious yolk-oozing, melted-cheesy egg and bacon grilled cheese sandwiches I've ever tasted. I had him recreate it for this blog so you can enjoy each sensational bite, too!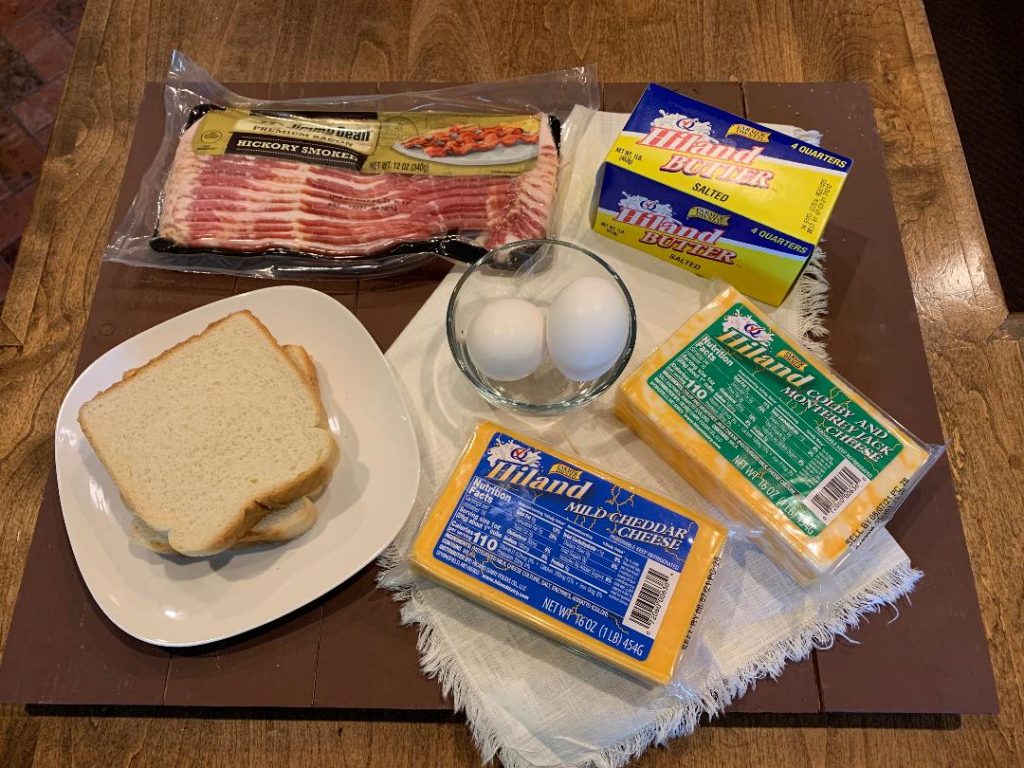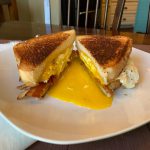 Print Recipe
Egg & Bacon Grilled Cheese
2

eggs

Pinches

of salt and pepper

2

tablespoons

of Hiland Dairy Butter

2

slices

of Texas-style bread

1

slice

Hiland Dairy Milk Cheddar Cheese

1

slice

Hiland Dairy Colby & Monterey Jack Cheese

2-3

tablespoons

Hiland Dairy Butter

room temperature

2

thick slices of bacon

cut in half
Cook the bacon according to the packaging. Hint: I bake mine in a 375 degree oven on a cooling rack placed on top of a jelly roll pan lined with aluminum foil until the bacon is crispy. Set aside on a paper towel.

Thinly slice one slice from each block of cheese and set aside.

In a frying pan, melt the butter over low heat. Fry eggs so the yolk is still runny (over easy).

Sprinkle with salt and pepper to taste. Remove the eggs from the pan and set aside.

Place the unbuttered slices of bread in the pan and slightly crisp up one side of each slice, approximately 15 seconds. Do not over brown or burn the bread. Remove from the pan.

Butter the other side of each slice of bread using the room temperature butter.

Place the bread in the frying pan, buttered side down.

Top each slice of bread with one slice of cheese.

Cover the pan with a lid and cook until the cheese is melted and the bread is golden brown.

Remove the bread and put on a plate, cheese side up. Top with the bacon slices and place both eggs on top of the bacon.

Softly top the eggs with the remaining bread slice, cheese side down. DO NOT smash down.

Cut at a diagonal and let the yolk ooze out. Be sure to sop up the yolk with the grilled cheese sandwich.
Diva's Tip: Use different cheeses or meats to create different flavors.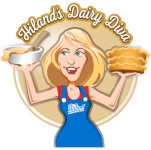 ~ The Dairy Diva