Yogurt Parfaits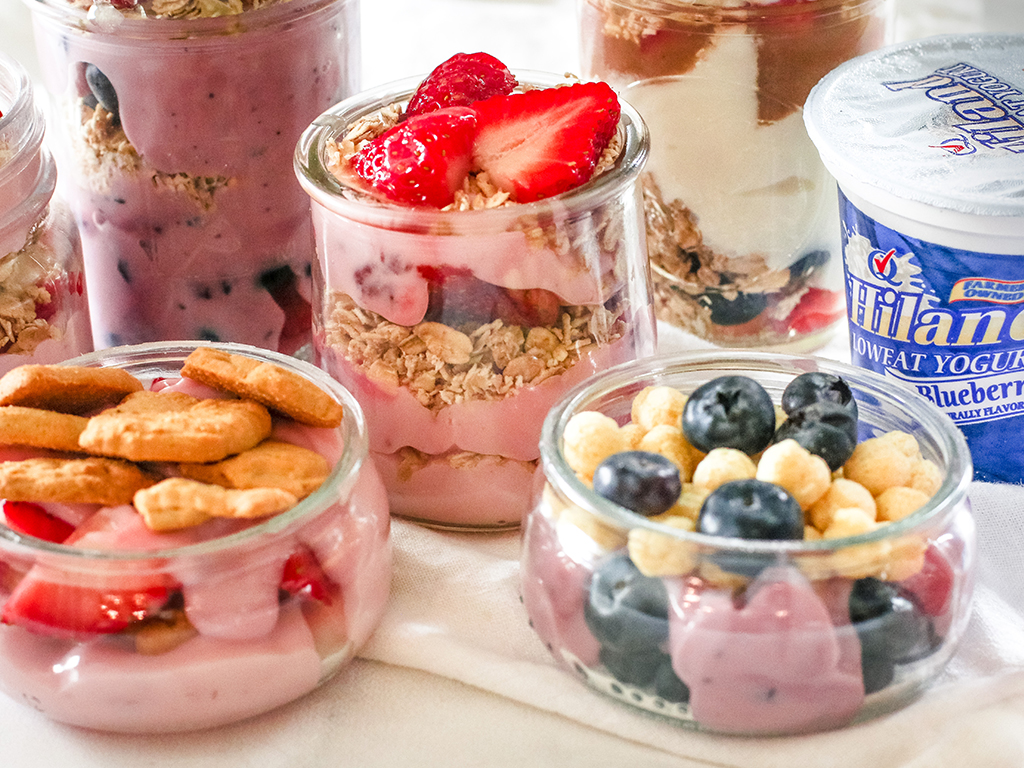 Print Recipe
Prep Time
20 Minutes

Cook Time
n/a Minutes

Servings
4
Ingredients
2 cups Hiland Dairy Yogurt
2 cups mixed fresh fruit (such as berries, sliced banana, chopped mango or pineapple)
1/2 cup granola or crushed nuts (such as almonds, walnuts, or pecans)
2 tablespoons honey (optional)
Directions
Start by preparing your fresh fruit. Wash and chop the fruit into small pieces if needed and set aside.
In a bowl, mix the yogurt with honey (if using) until well combined.
Spoon a layer of yogurt into the bottom of each serving glass or jar.
Add a layer of chopped fruit on top of the yogurt.
Sprinkle a layer of granola or crushed nuts on top of the fruit.
Repeat layers of yogurt, fruit, and granola/nuts until you reach the top of the glass or jar.
Finish with a final layer of fruit and granola/nuts on top.
Serve immediately or cover and refrigerate until ready to serve.