Smoothie Popsicle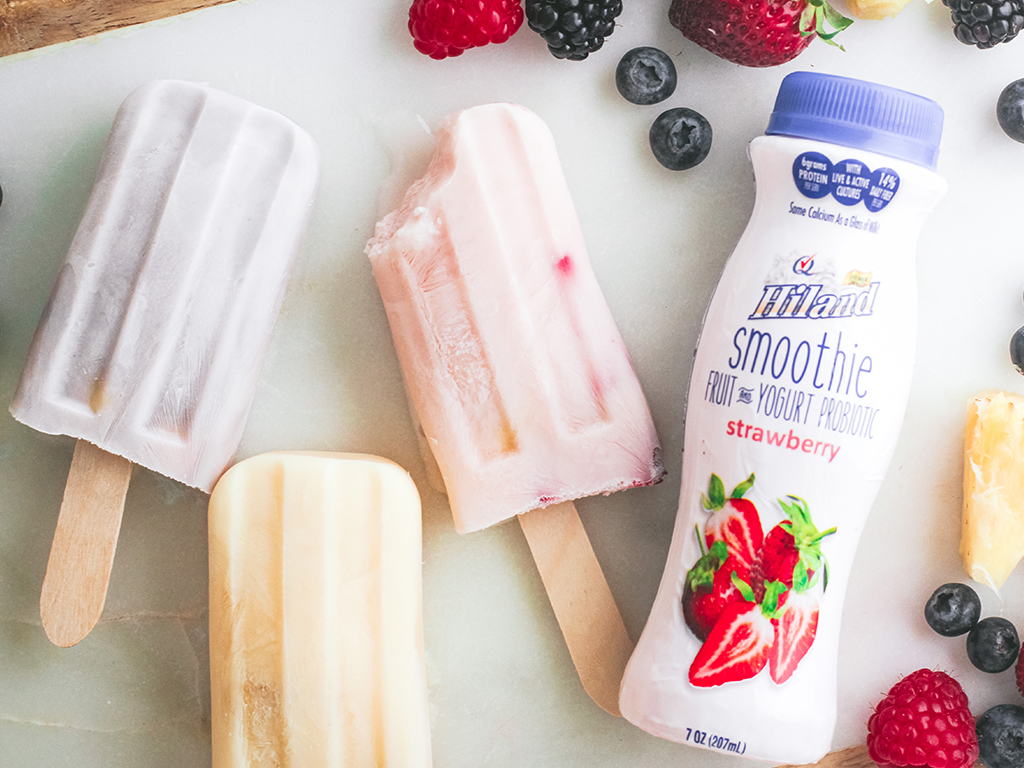 Print Recipe
Prep Time
5 Minutes

Cook Time
n/a Minutes

Servings
2
Ingredients
2 cups frozen fruit (such as strawberries, bananas, or mango)
1 bottle of your favorite Hiland Dairy Smoothie
1/2 cup Hiland Dairy Milk
2 tablespoons honey (optional)
Directions
In a blender, combine the frozen fruit, yogurt, milk, and honey (if using). Blend until smooth.
Pour the mixture into popsicle molds, filling each mold about 3/4 of the way full.
Insert popsicle sticks into each mold and freeze for at least 4 hours, or until the popsicles are completely frozen.
To remove the popsicles from the molds, run the bottom of the mold under warm water for a few seconds until the popsicles release.
Serve immediately or store in an airtight container in the freezer.