Oreo Popsicles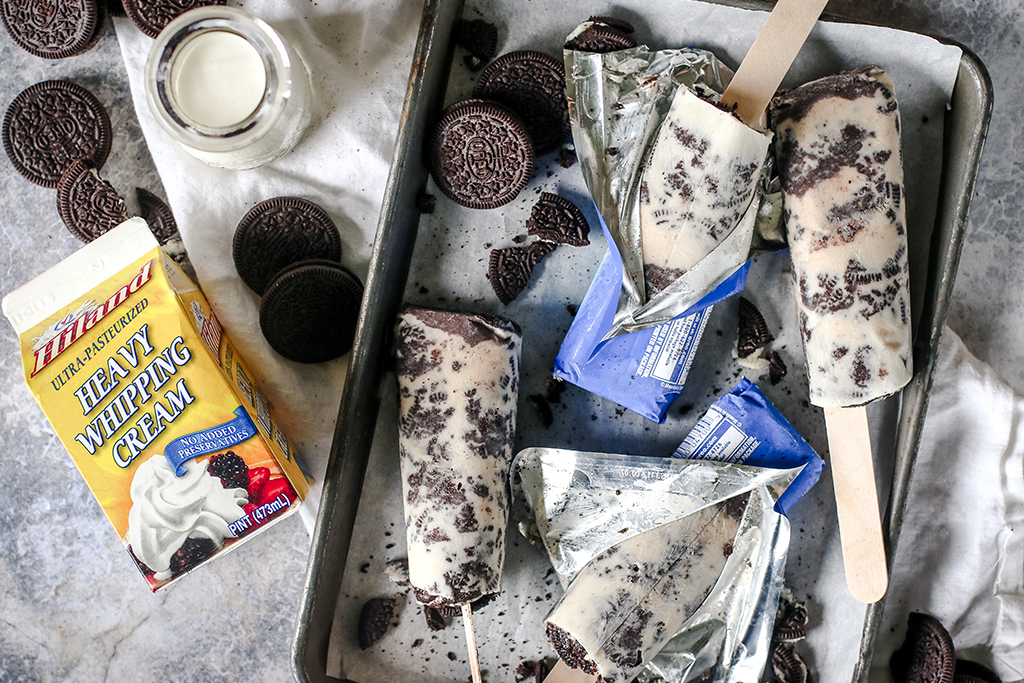 Print Recipe
Prep Time
30 Minutes

Servings
6
Ingredients
6 snack packs Oreo cookies
1 cup Hiland Dairy Heavy Cream
1/2 cup Hiland Dairy Milk
1/2 teaspoon pure vanilla extract
popsicle sticks
Directions
Begin by crunching each Oreo Snack Pack to crush the cookies inside the pack without opening it. Set aside.
In a medium bowl, mix together the heavy cream, milk and vanilla. Next, open one side of the Oreo packs and pour the milk mixture into the cookie pack. I used a funnel to make it easy. I also used a small bin to set the snack packs in so they can sit upright.
Continue to fill each cookie pack. Then place the popsicle sticks into each open end of the Oreo packs.
Place the Oreo popsicles upright in the freezer and freeze for several hours and ideally overnight.
Once frozen, peel the packaging off the popsicle and enjoy!