No Churn Rainbow Ice Cream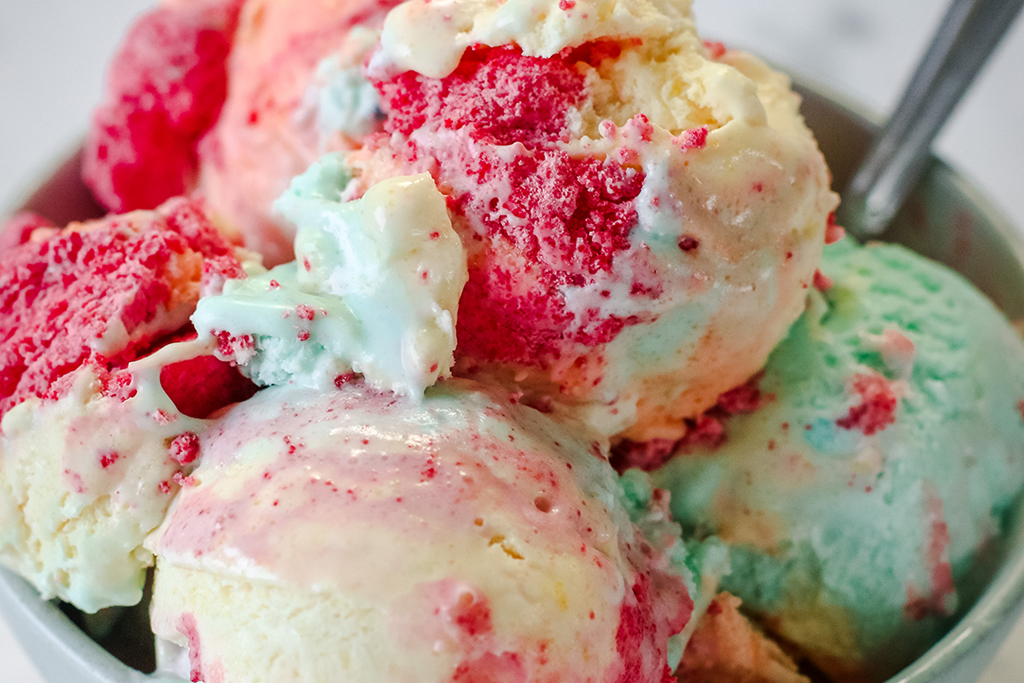 Print Recipe
Prep Time
30 Minutes

Servings
6
Ingredients
2 cups Hiland Dairy Heavy Cream (you can use Cool Whip too)
14 ounces (1 can) condensed milk
2 tablespoons powder of four different Jello flavors/colors
Directions
In a large bowl, add the heavy cream and use a handheld mixer to beat for a few minutes until you get stiff peaks. Add the can of condensed milk and fold in with a spoon or spatula.
In four smaller bowls, divide up the mixture evenly. Then add 2 Tablespoons of each Jello powder to the bowls to have four separate colors. Mix together until combined.
In an 8×8 baking dish, spoon each color into a corner or you can mix it all up as well. No wrong way to do it. Cover the baking dish with plastic wrap and place in the freezer for several hours and ideally overnight.
Remove from the freezer, scoop the ice cream to get a little of each color and serve! Fun, colorful and delicious!