Guacamole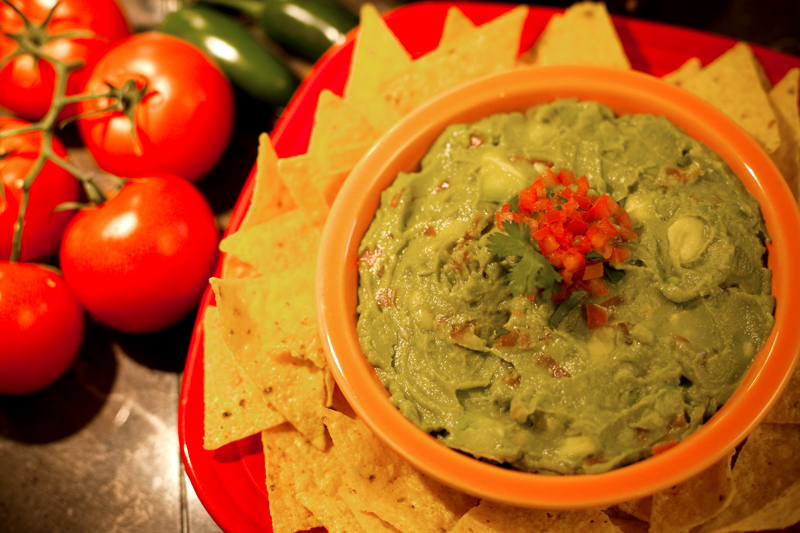 Print Recipe
Prep Time
10 Minutes

Cook Time
10 Minutes

Servings
8
Ingredients
2 avocados
1/2 medium onion, diced
1 jalapeno pepper, ends trimmed and seeds scraped out
8 tomatoes, cherry
1 lime, juiced
1/4 cup Hiland Sour Cream
1/4 cup chopped, fresh cilantro
salt to taste
Directions
Cut avocados in half by inserting a knife down the center until it touches the pit, then carefully rotating the avocado until it is sliced through on all sides.
Separate the two halves, remove the pit and discard.
Use a spoon to scoop out the meat, tracing along the inner skin of the avocado.
Place avocado and all other ingredients in a mixing bowl and smash with a fork to desired consistency.
Add salt to taste. Serve with tortilla chips.