Green Beans with Creamy Garlic Dressing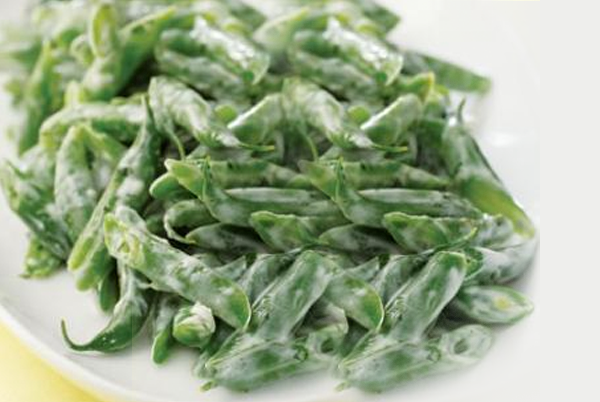 Print Recipe
Prep Time
15 Minutes

Cook Time
15 Minutes

Servings
4
Ingredients
1 pound green beans, trimmed and cut diagonally into 1-inch pieces
1 small clove garlic, minced, or ½ teaspoon garlic powder
1/2 teaspoon kosher salt
1/2 cup Hiland Dairy Nonfat Plain Greek Yogurt
1 tablespoon extra-virgin olive oil
1 tablespoon chopped fresh parsley (optional)
Freshly ground pepper, to taste
Directions
Place medium bowl of ice water near the stove.
Bring an inch of water to a boil in a large saucepan fitted with a steamer basket.
Add green beans, cover and cook until tender, 6 to 8 minutes.
Transfer the beans to the ice water to cool.
Remove from ice water with a slotted spoon and let drain on a kitchen towel; blot dry with another towel.
If using fresh garlic, mash with salt using the back of a spoon until a paste forms.
Whisk the garlic paste (or garlic powder and salt) with yogurt, oil, parsley (if using) and pepper in a larger bowl.
Add the green beans and toss to coat. Serve cold.