Baked Parmesan Chicken with Greek Yogurt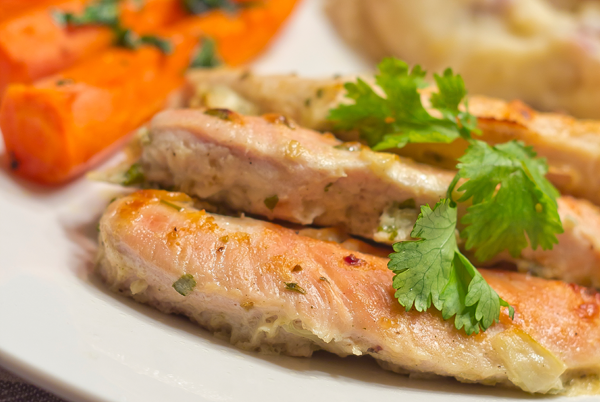 Print Recipe
Prep Time
20 Minutes

Cook Time
45 Minutes

Servings
4
Ingredients
1 cup Hiland Dairy Plain Greek Yogurt
1/2 cup grated Parmesan cheese
1 teaspoon garlic powder
1 1/2 teaspoons seasoned salt
1/2 teaspoon ground black pepper
4 skinless, boneless chicken breasts
Directions
Preheat oven to 375°F.
Combine yogurt, Parmesan cheese, garlic powder, seasoned salt and pepper together in a bowl.
Line a baking sheet with aluminum foil and spray lightly with cooking spray.
Coat each chicken breast with yogurt mixture completely, spreading evenly.
Transfer coated chicken to lined baking sheet and bake for 45 minutes.