Breakfast Egg Bites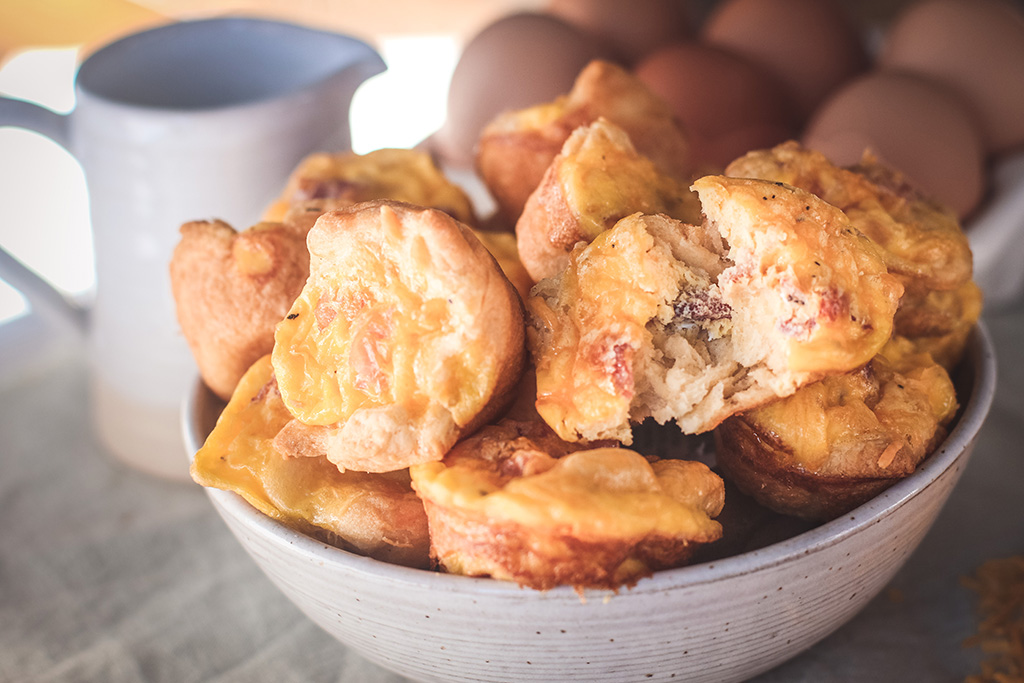 Print Recipe
Prep Time
30 Minutes

Cook Time
10 Minutes

Servings
4
Ingredients
1 tube Crescent Roll Dough
1 cup Cheddar cheese, shredded
6-7 slices Bacon
6 Eggs
1/4 cup Hiland Dairy Half and Half
1 teaspoon Salt
1 teaspoon Pepper
1 teaspoon Onion powder
Directions
Preheat the oven to 350 degrees. Prepare a mini muffin tin with non-stick spray.
Unroll the crescent roll dough and tear off a piece that is about 2×2 inches. Press dough into the bottom of each mold and onto the sides.
Sprinkle a pinch of cheddar cheese and bacon crumbles into the bottom of each bite.
In a medium bowl, whisk together the eggs, Hiland Dairy Half and Half, salt, pepper, and onion powder.
Spoon the egg mixture into each bite just to the top. Finish by sprinkling more cheddar cheese on top of each egg bite.
Bake for 10-12 minutes. Cool slightly and enjoy!
To reheat, place in the microwave for 45 seconds on power of 7. Great for a busy morning breakfast.