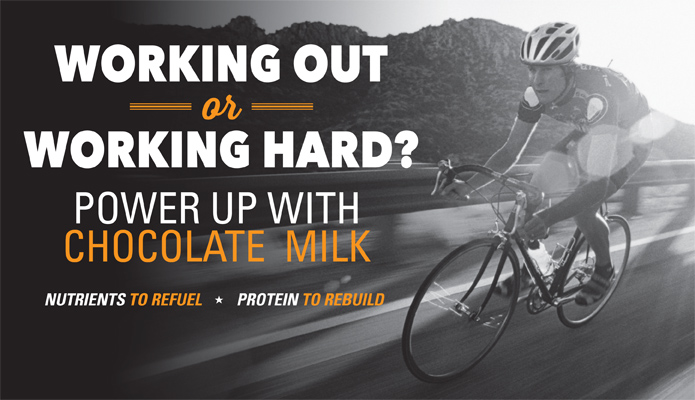 Just finished a serious workout? Need a nutrient-packed beverage that'll give you the energy to face the day? Hiland Dairy Chocolate Milk gives you:
16g Protein per 16oz serving
26g Carbohydrates per 16oz serving
Calcium & Phosphorous for strong bones
Potassium to maintain normal blood pressure & fluid balance
5 essential vitamins & nutrients your body needs every day
The hydration you need to prevent fatigue & cramping
Hiland Dairy Chocolate Milk is your perfect nutrient delivery system — and it just happens to taste great!
Find out more at builtwithchocolatemilk.com.