Fried Ice Cream Dessert Squares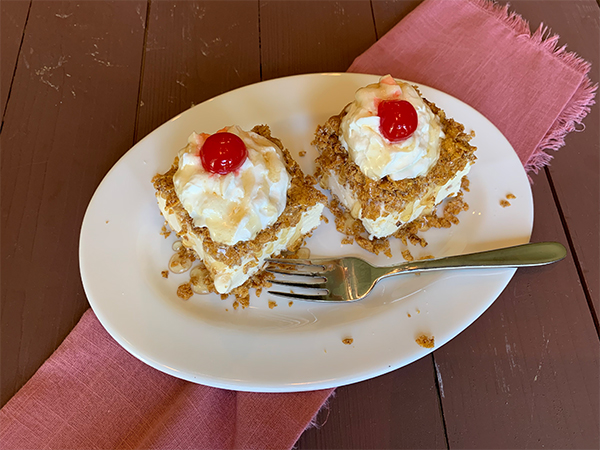 You can forgo the hot grease and hassle with this simple version of fried ice cream. What's even better? I have a trick to working with the Hiland Dairy Ice Cream to make building these decadent dessert squares simple and easy. This recipe gives you the same delicious flavor of the authentic fried treat but without the mess.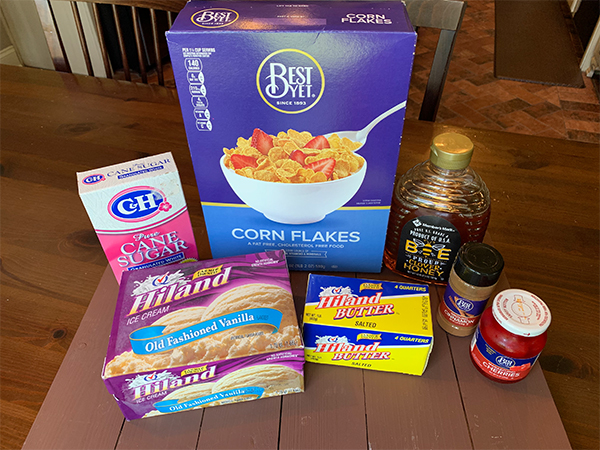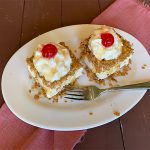 Print Recipe
Fried Ice Cream Dessert Squares
1/2

cup

Hiland Dairy Butter

6

cups

corn flakes, crushed

2

tsp

ground cinnamon

1/4

cup

sugar

1

square

Hiland Dairy Vanilla Ice Cream

Whipped topping, honey and Maraschino cherries, optional
Soften the ice cream at room temperature for about 5-6 minutes.

Stir in the sugar until completely blended.

Layer half of the corn flake mixture on the bottom of a greased 7" X 11" baking dish and slightly press down.

Unfold the ice cream square carton sides until flat. Cut the ice cream into equal thick slices and flatten to fit the size of the dish.

Place the slices evenly on top of the corn flake bottom until completely covered.

Sprinkle the remaining corn flake mixture over top.

Cover and freeze overnight.

Cut into squares. Top with whipped cream, honey and a cherry on top.

Diva's Tip: Drizzle chocolate or caramel on top if you're not a fan of honey.