English Toffee
English Toffee is a nationwide favorite that is easily made with only a few ingredients. The difference between regular toffee and English Toffee is one important ingredient – butter!
I make English Toffee throughout the year for special occasions and it's always a big hit. I simply sprinkle on my favorite toppings to create several variations and my friends and family go crazy for this sweet treat!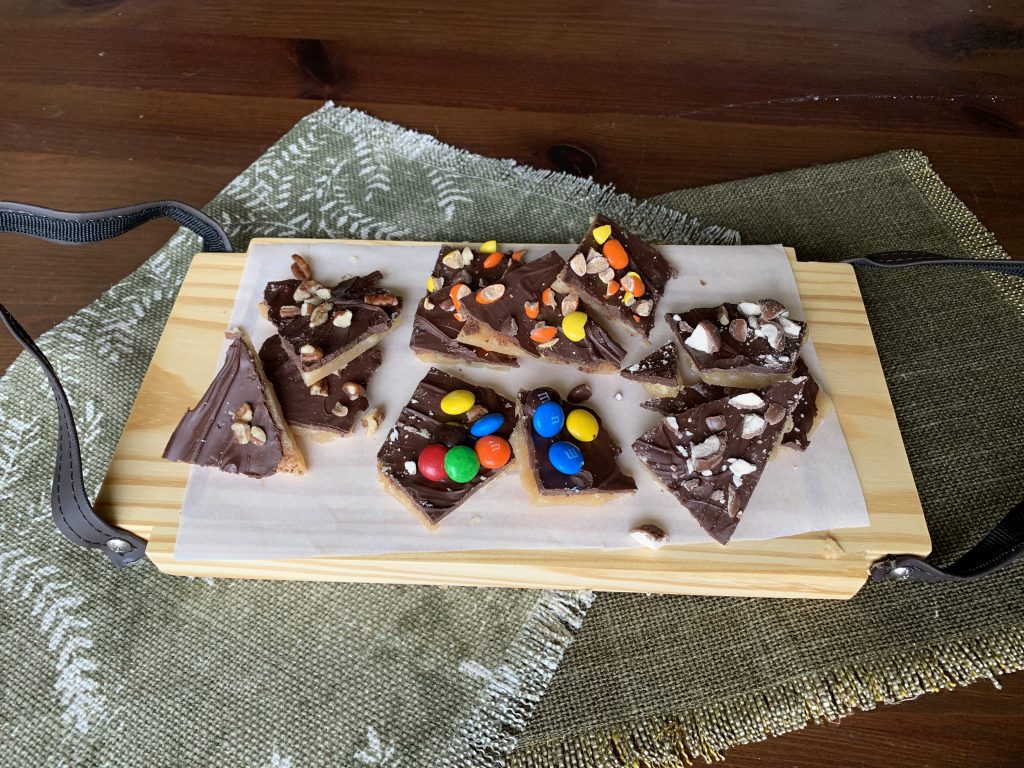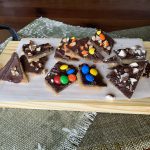 Print Recipe
English Toffee
2

cups

Hiland Dairy Butter  

softened

2

cups

Sugar

1

tbsp

Light corn syrup

1/4

tsp

Salt

1

tsp

Baking soda

2

cups

Milk chocolate Chips

Favorite toppings!
Line a jelly roll pan with parchment paper with some extra sticking up at the ends.

In a heavy saucepan, melt the butter sticks. Add the sugar, corn syrup and salt. Cook and stir over medium-low heat until a candy thermometer reads 295 degrees.

Remove from heat and add the baking soda. Stir until the mixture foams up. Quickly pours into the prepared pan.

Let stand at room temperature until cool, about an hour.

In a microwave, heat the chocolate chips for 30 seconds and stir. Repeat until chocolate is melted and smooth.

Pour over hardened toffee mixture and spread to evenly coat. In four separate sections, sprinkle your favorite toppings on top of the chocolate.

Let chocolate set for one to two hours. Remove the hardened toffee from the pan by using the excess parchment paper at each end and break it into bite-size pieces.