5 Smoothie Recipes You Need to Try!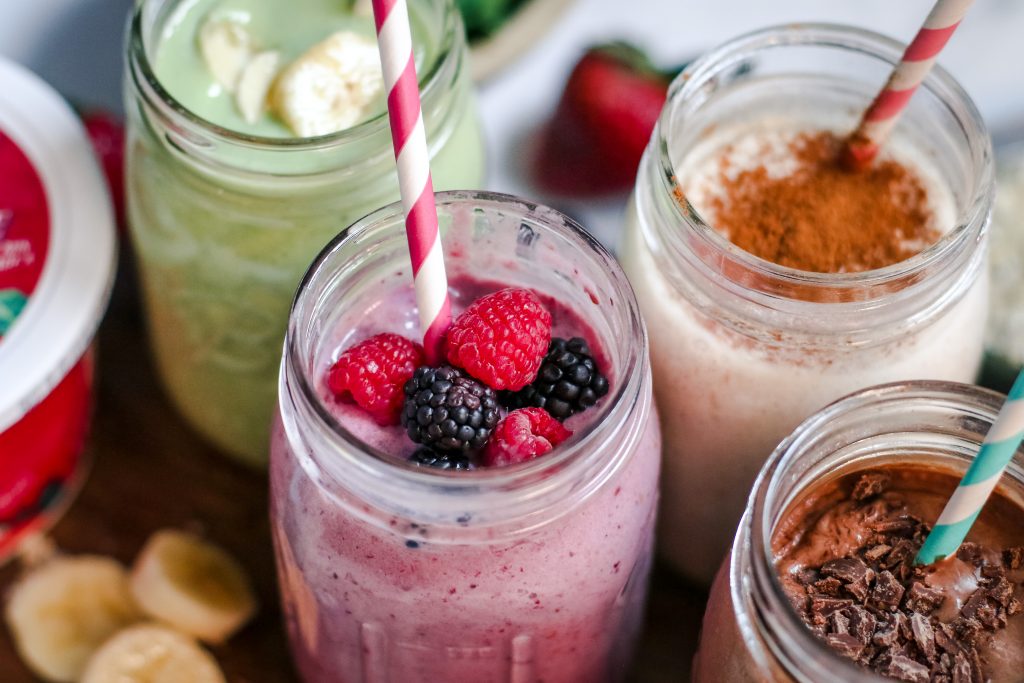 This post was contributed by Lolo Home Kitchen.
Sharing FIVE smoothie recipes that I love! Each one is filled with healthy fruits, dairy, protein, sweetness, and a little veggie in there too.
Hiland Dairy Milk, Yogurt, and Cottage Cheese are perfect additions to any smoothie you make! Check out my 5 favorite smoothie recipes below!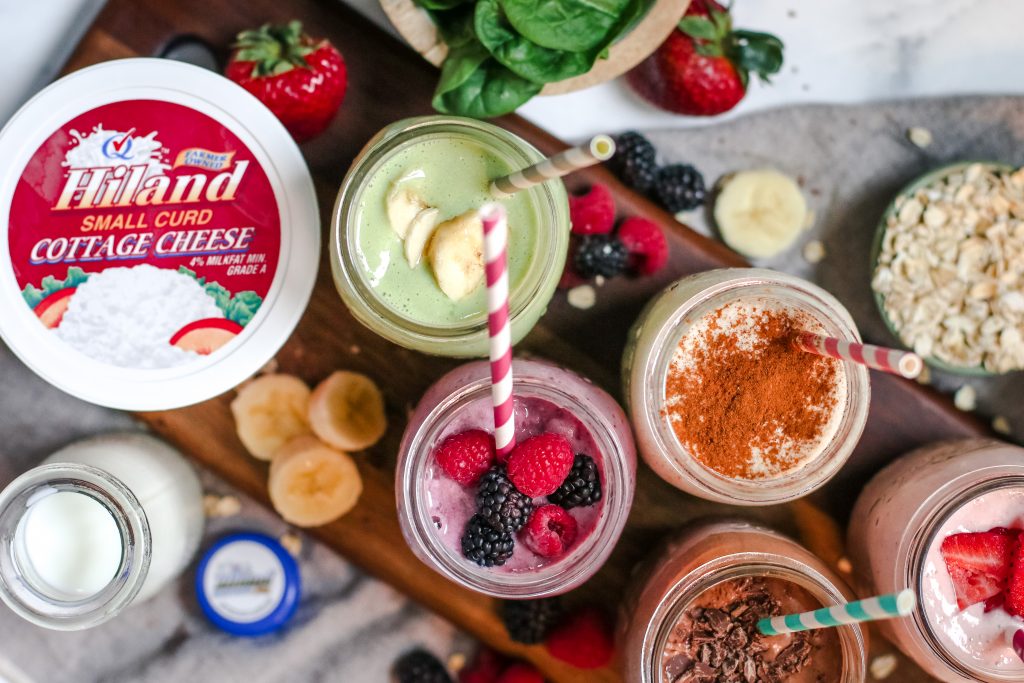 Triple Berry Smoothie
1 banana
1 cup frozen strawberries
1 cup frozen blackberries
1 cup frozen raspberries
1 1/4 cup Hiland Dairy Milk
1/2 cup Hiland Dairy Vanilla yogurt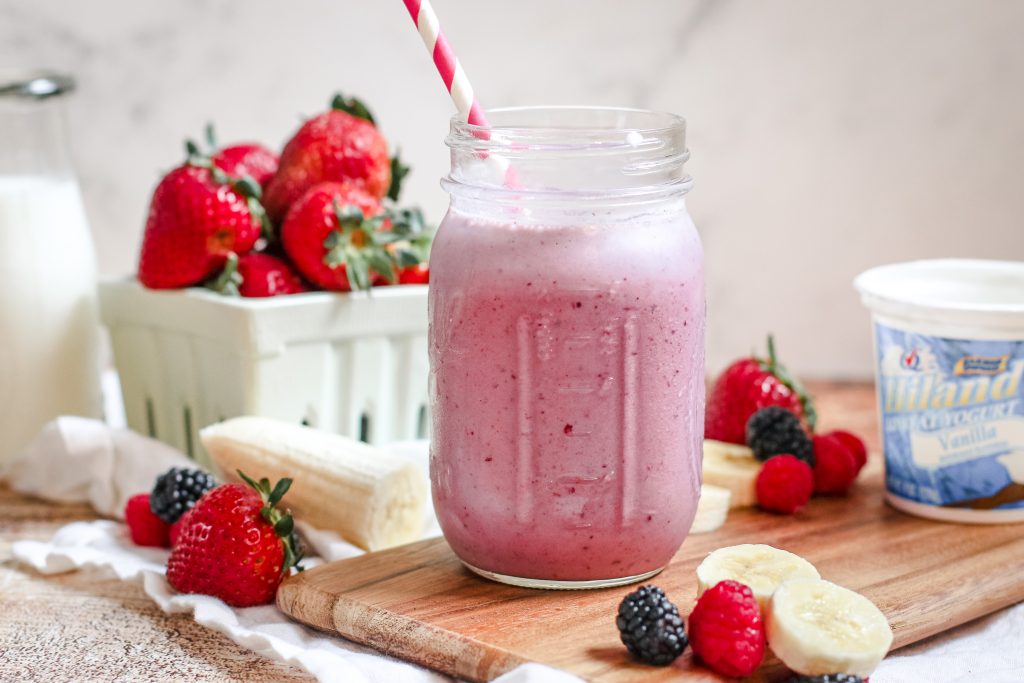 Cinnamon Roll Smoothie
1/2 cup oats
3/4 cup Hiland Dairy Vanilla yogurt
1 cup Hiland Dairy Milk
1 frozen banana
1 Tablespoon brown sugar
1 teaspoon cinnamon
1/2 teaspoon pure vanilla extract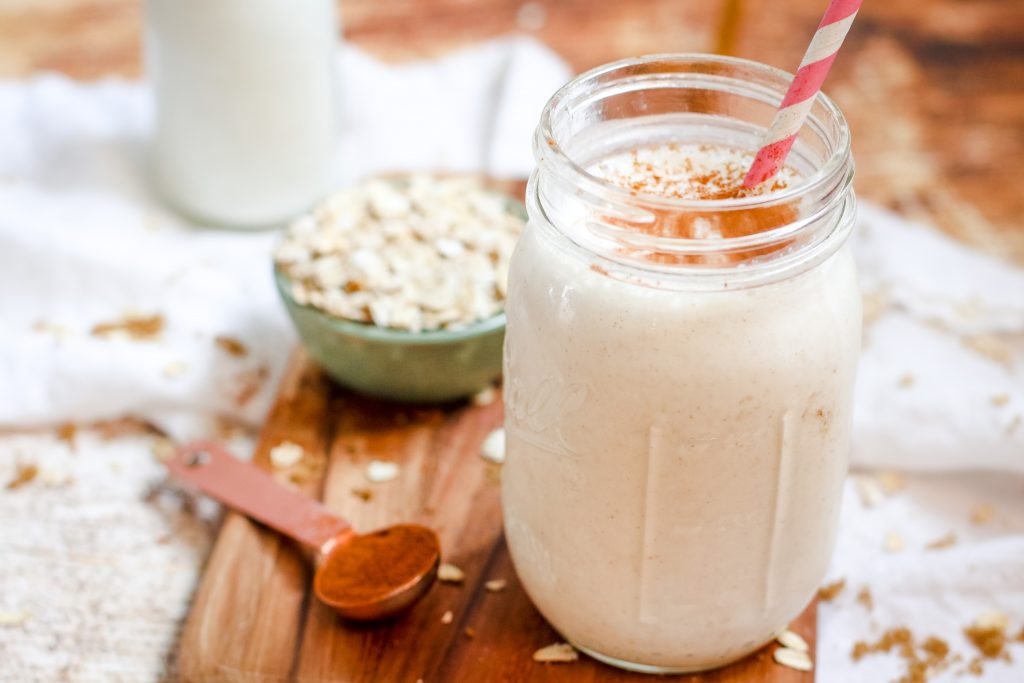 Chocolate Peanut Butter Protein Smoothie
1 banana
1/4 cup peanut butter
1 cup Hiland Dairy Cottage Cheese
1/4 cup Hiland Dairy Milk
1 Tablespoon cocoa powder
ice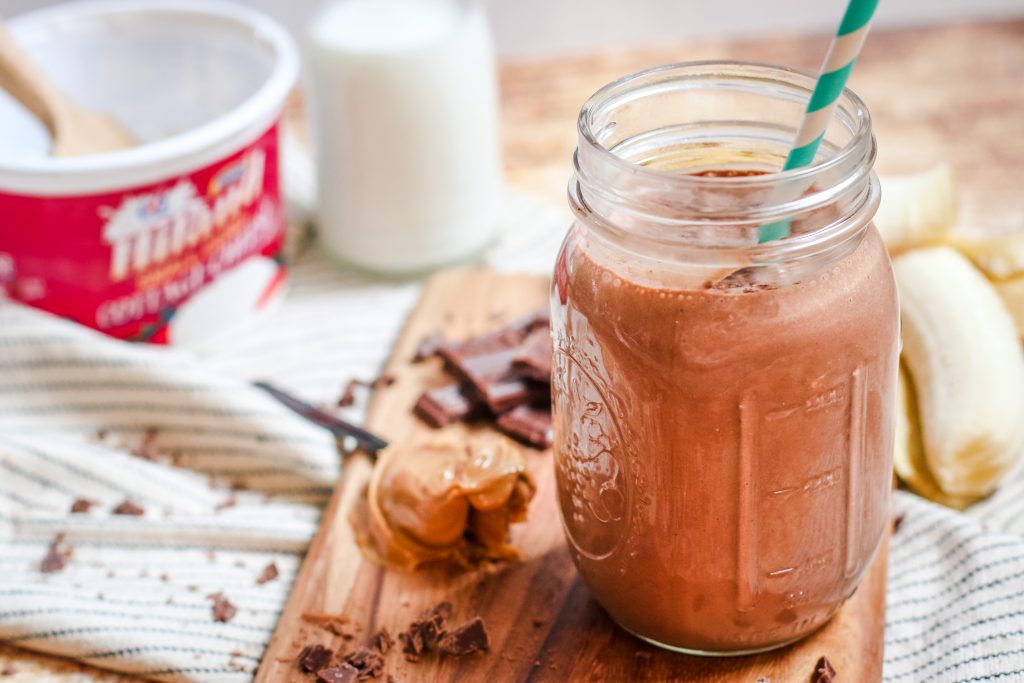 Strawberry Banana Protein Smoothie
1 banana
2 cups frozen strawberries
1 cup Hiland Dairy Milk
1 cup Hiland Dairy Cottage Cheese
1/2 teaspoon pure vanilla extract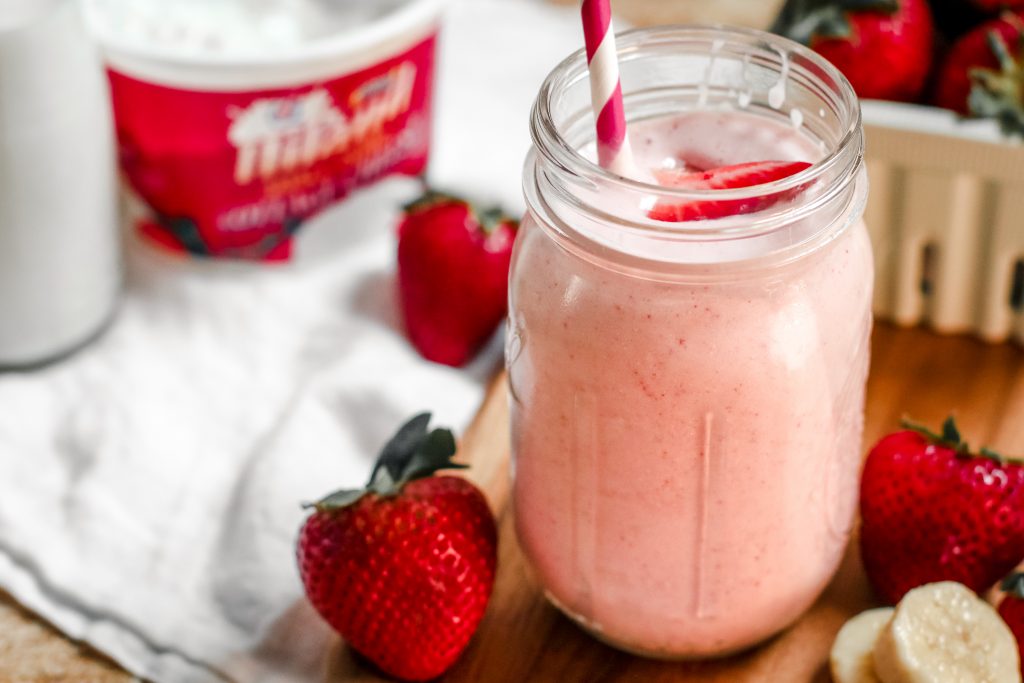 Green Protein Smoothie
2 cups spinach (fresh or frozen)
2 bananas
1 cup Hiland Dairy Cottage Cheese
1/2 cup Hiland Dairy Milk
1 teaspoon honey
2 Tablespoons flaxseed (optional)